Uber Will Now Do Your Errands For You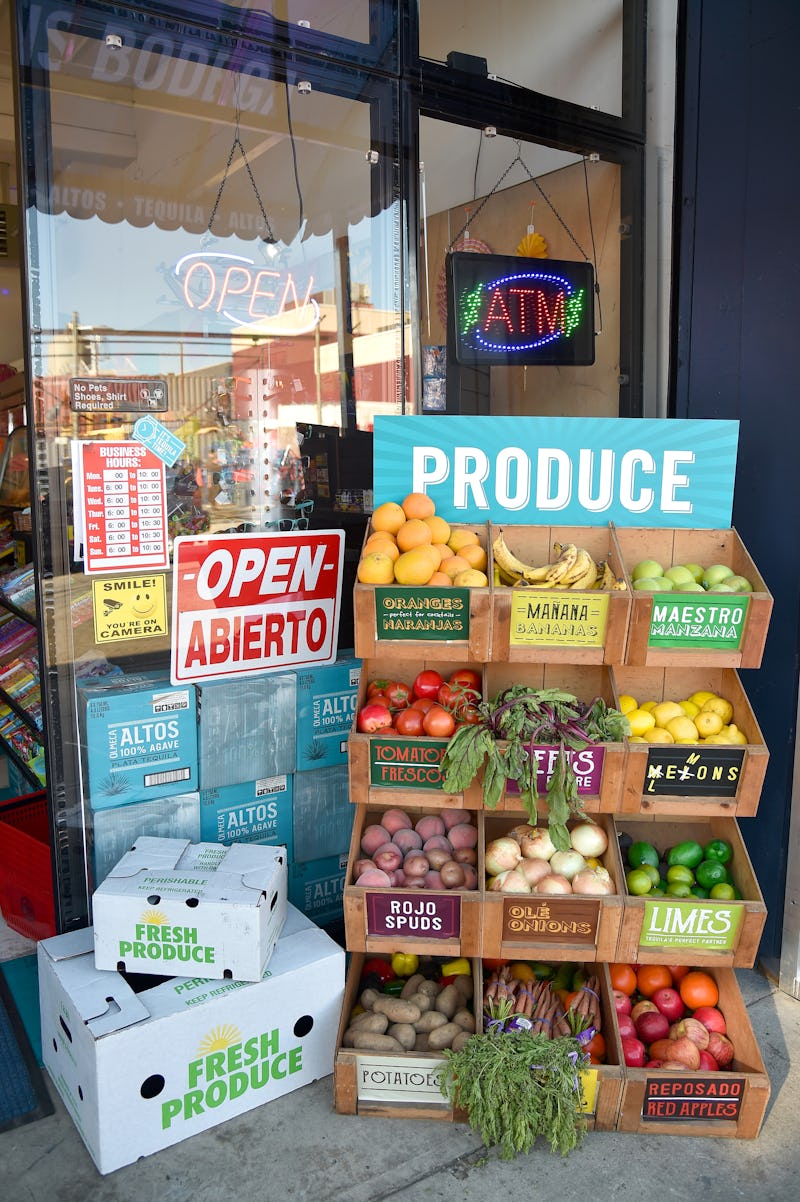 Bryan Bedder/Getty Images Entertainment/Getty Images
Uber has made it abundantly clear in recent months that it's good for more than just car rides. They've already done weddings, ice cream delivery, and helicopter trips, so it was only a matter of time before they figured out a way to get your errands done for you too, right? Accordingly, Uber launched Uber Corner Store on August 19 as a way to bring your shopping to you, rather than the other way around. Never again will you have to debate putting pants on purely so you can go pick up more contact lens solution.
There a few catches, of course; it's only available for a limited time as an experiment, and it's only an option for a select few riders in the Washington, D.C. area. Additionally, although Uber Corner Store touts its inventory as having "over 100 items" across a variety of categories, options are still a little limited: If, for example, your hairspray of choice isn't TREsemme Extra Hold, you're out of luck. But hey, at least you can get a 12-pack of Trojan Ultra Ribbed condoms and KY Ultra lube delivered right to your door. If you happen to be one of those lucky few riders in the D.C. area and you're not too brand-specific in your choices, though, you can dispatch an Uber driver to run your errands for the next few weeks, Monday through Friday from 9AM to 9PM.
Here's how it works:
First, open the app and select the "Corner Store" option.
Then, et your delivery location and confirm your address.
If a driver is available, you'll get a text with a link letting you know what items you can put on your shopping list.
Your driver will then call you and take your order.
And bam! Errands accomplished, no pants required!
I may be getting sick of all these wacky Uber publicity stunts, but I still can't help but wonder what else they might have up their sleeve. Anyone want to take bets on whether they'll launch any of the following ideas in the near future?
1. Uber Pizza
Come on, Uber. You're missing a huge business opportunity every minute you spend not thinking about partnering with Push for Pizza... especially since Push for Pizza kinda sorta forgot to include D.C. as an option.
2. Uber Dating
Hey, if they've already done weddings, they may as well back it up a step and start facilitating first dates with it, too.
3. Uber Bedtime Story
Your child wants a bedtime story, but you can't be bothered? No problem! Uber will dispatch a ready reader at any time of day or night to get the job done for you. You'll have to supply the picture books, though.
4. Uber Line Holding
For those times you don't want to wait in line for things like cronuts, midnight movie screenings, Shakespeare in the Park tickets, and so on.
5. Uber Holiday Shopping
Birthday presents? Valentine's Day gifts? Non-denominational winter celebration tokens? Uber fights through the crowds for the very last Tickle Me Elmo so you don't have to.
6. Uber Space
It's inevitable once commercial space travel becomes the norm.
7. Uber Life Coach
Because Uber is a way of life. Or something.
Images: Giphy (7)