Amazing Plus Size Campaign: "I Have Great Genes"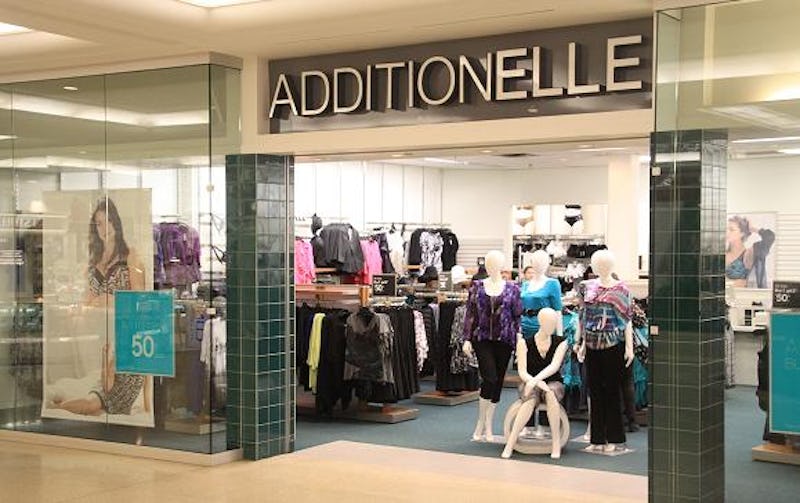 We've already seen some pretty great fall fashion campaigns. From Adam Driver to Gisele, plenty of brands brought their A-game this fall. And Plus Model Magazine reports that Canadian Plus Size retailer Addition Elle has just added in their voice to the best of the best with their new campaign "I Have Great Genes."
"I Have Great Genes" has two equally exciting parts. First, Addition Elle will be creating a "creative and empowering video." The video will feature plus-size bloggers Karyn Johnson, Nadia Aboulhosn, and Gabi Gregg, and will showcase how each of these women style Addition Elle's fall line. Additionally, each blogger will be speaking candidly in the video about what makes them feel beautiful and confident.
Roslyn Griner, VP marketing and visual presentation at Addition Elle, said in a press release, "Our hope is that this campaign will really resonate with our fan base, and create a dialogue in real-time focused on great genes and that confidence and beauty is innate to every woman"
The second part of the campaign brings the idea of body confidence even further. They've opened up a Canada- and United States-wide model search that sets out to find an aspiring plus-size model who can speak honestly and openly about her idea of beauty. The winner will receive a $1,000 shopping spree at Addition Elle, a feature in an upcoming Elle Look Book, and a chance to sign a modeling contract with JAG.
Addition Elle's campaign is a breath of fresh air, and a reminder that fall campaigns don't need to include celebrities and high budgets in order to be noteworthy.