Love and Liberty in 'Necessary Errors'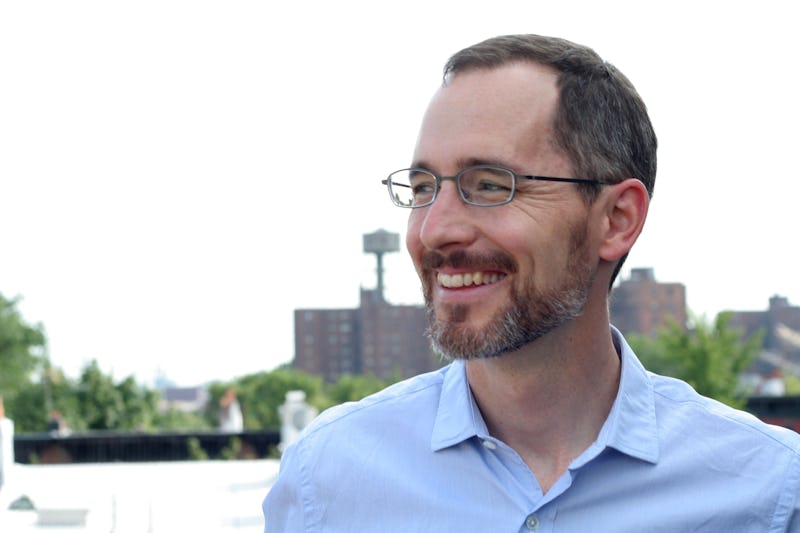 When the author of one of the most celebrated debut novels in the past decade showers accolades on an up-and-coming novelist, attention must be paid. Chad Harbach, who penned 2011's superb The Art of Fielding, praises Caleb Crain's first novel, Necessary Errors (Penguin), for its "tender, immersive, insightful" style. It is with this enviable ease that Crain delivers the story of Jacob Putnam, a young, American writer, navigating post-revolutionary Prague in the early 1990s. Working as an English language instructor and private tutor, he and his new friends, both Western and Eastern in origin and ethos, set upon finding a sense of purpose and meaning in each foreign encounter.
In youthful reverie and occasional melancholy, the novel charts their journey through a lengthy series vignettes, largely involving beer-boldened discussions on politics, art and love, all opinions delivered with the simultaneous over-confidence and insecurity of youth. In Jacob, as he navigates his new-found comfort with his homosexuality and his increasing frustration with his writer's block, we find our flawed and fragile hero, around whom the peripheral characters congregate. Torn between disillusionment with and pride in his nationality, Jacob and the group struggle through lengthy debates on their place in the world, both as individuals and as a generation. During one such conversation, with the group's token beauty and undoubted muse, Meredith, they stumble upon the heart of their dilemma:
"...One sensed, with both of them, that neither felt that anything had been promised, but that they were waiting, nonetheless, for possibilities that they weren't yet ready to give up on..."
This confusion with of identity and purpose is a familiar one, particularly to those who have experienced a similar crisis of character in the doldrums of the first years post-college graduation. We find this theme of self-discovery here inextricable from its political and geographical context. The city of Prague and its citizens provide a parallel to the young collection of lost dreamers in its midst as it tiptoes, with some trepidation, away from communism and into a new, "freer" capitalist way of life. In portraying his local characters, such as Beta, the amiable daughter of Jacob's landlord, Crain avoids the stereotype trap by detailing their nuances with deft craft. Each character is tangible and true, and one imagines that the protagonist in some way captures the essence of his author as he agonizes over his literary struggles.
If there is fault with the novel, it lies not in the quality of the prose, but in its sheer quantity. The meandering descriptions of lazy afternoons and evenings are effective in depicting the lethargic characteristic of this youthful exploration, but can become laborious when portrayed time and time again. For lack of one, defining storyline, the book reads more as a journal of sorts, or a character study of a generation. We are sympathetic to the characters' confusions yet, without arriving at any conclusions, find ourselves too often sharing in them. Written by a less gifted hand, this would become tedious, but Crain's skill at scene-setting and characterization compels us on.
Necessary Errors is about the sameness of foreigners, all congregating in no-man's land in the hope of discovering some direction. It's what ties the characters in the novel not only to one another, but to us, the reader, as well. Neither the story, nor the debate, is new, yet in Caleb Crain's elegant narration and stunning description, we find a powerful literary voice that certainly is.