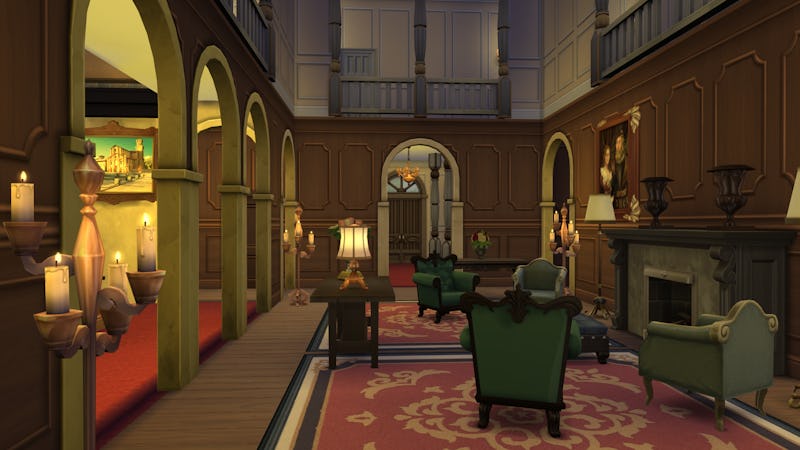 The universe can be whatever you want it to be if you play The Sims. So all of you escapists and anglophiles out there might want to set aside a heavy dose of time so that you can do what the brilliant Reddit user ian80 did, which is create the entire Downton Abbey universe in The Sims 4. Goodbye, time. Hello, computer. And hello gorgeous simulation of Highclere Castle!
The Sims 4 is excellent for creating a pop culture world through which you can live vicariously (did you see that Friends one? For the love of Gunther, that Central Perk interpretation was pretty sweet). While sitting on your tiny couch, you have the opportunity to create your own mini mansion and create simulated fan fic. Further, it's not too surprising that a computer game that celebrates real estate porn in all of its stately grandeur has prompted this sort of trend. But damn, this one is impressive. It's not perfect — no Sim, no matter all of the might and feistiness its tiny computerized heart can muster, will ever be Dame Maggie Smith — but it's still pretty cool.
You can see some photos below, but you can click here for the full photographic experience. And of course, you can try to make your own Downton Sim-land yourself, too — or maybe you want to try to outdo this guy and dabble in the wonderful world of Westeros for some Game of Sims fun?
Images: Imgur