Glam Up and Away! High Flying Beauty from Benefit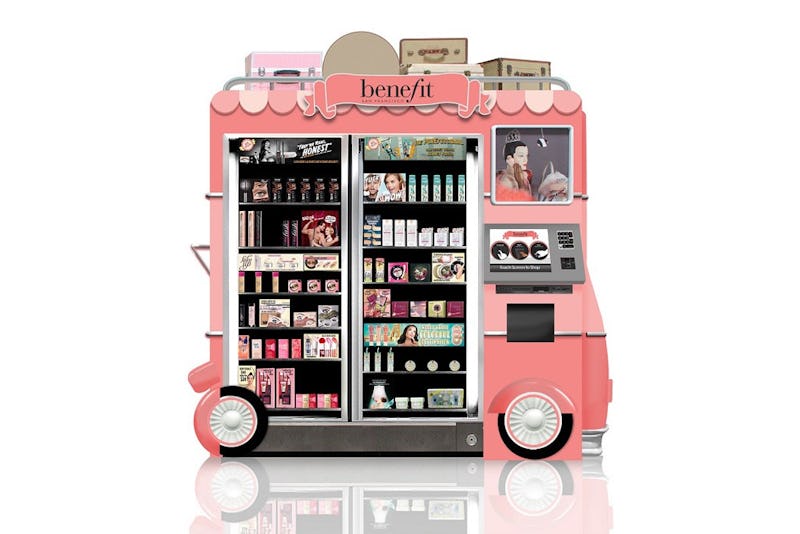 Beep beep! What's that? Oh, just the Benefit beauty bus stationed in an airport kiosk near you.
Benefit must have been listening when Sephora vowed to open stores in the terminals, which is genius if you consider all the products left behind for fear of airport security, or forgotten in the rush to pack. Not only will our vacation beauty looks be saved, but so should our sanity were a flight to be delayed. (Boredom is a legitimate reason to shop, no?)
Called "Glam Up and Away" (I can't...) the Benefit kiosk is now open in Austin's International Airport, and Benefit has plans to open up another 24 by the end of the year, the timing of which is also great should you forget to pack gifts on your way to see family and friends for the holidays.
On hand will be 30 of Benefit's best sellers, including travel kits, pore minimizing primer, and They're Real mascara (which is genius, if you haven't tried it out yet.)
Also genius? Glam Up and Away will be a mix of the in-store and online shopping experiences, by offering products on hand, as well as displaying touch screens offering beauty tips and advice. The best of both worlds, really, while you're stuck in an airport between worlds.
Image: Courtesy