Alexander Wang x H&M Hits Instagram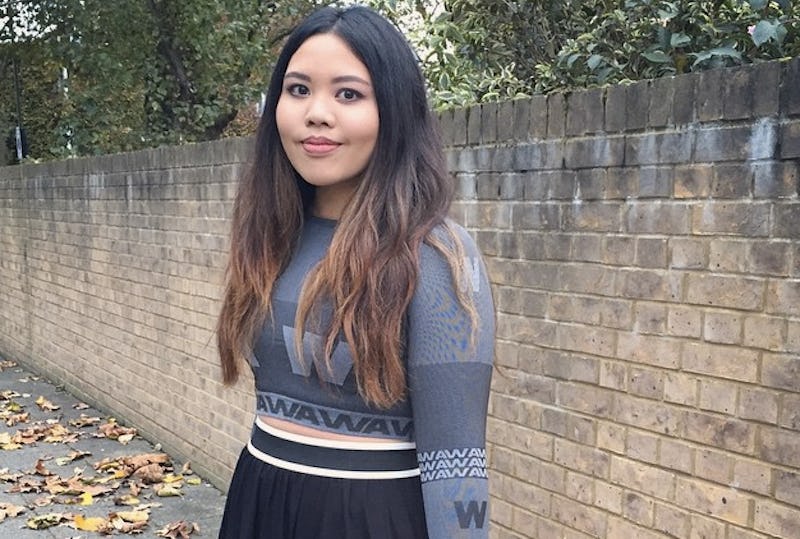 In case you haven't noticed, Alexander Wang for H&M is kind of a huge deal. I mean, high-fashion/fast fashion collabs usually are, but this particular collection has been announced (remember when they announced it at Coachella? You can't beat that for publicity), anticipated, heralded, analyzed (it's part Divergent, part turnt-up basics, part futuristic gym wear, and part junior high humor, for the record) waited in line for, shopped — and finally worn — with particular aplomb. Heck, it even broke the internet (okay, that's a bit of an exaggeration... but it did manage to crash H&M's online store 10 minutes before its launch).
It hit stores (and the web) at 10 AM Thursday morning, and many of the items are sold out — and the coolest pieces (who am I kidding, all of the pieces are cool) are quickly circulating their way around Instagram. As you'd expect from the athletic, dystopian YA novel-esque stylings of the collection, the celebrities, fashion industry experts, and style bloggers (along with pretty much everyone with an IG account) all look pretty darn awesome. Let's all hold our hats for some major haulage, changing room selfies, and crazy-good street style, and take a look!
The Victorious
I'm no statistician, but I'd hazard a guess that there are roughly 10,000,000 photos of this bag-toting ilk on IG right now. And hey — if you woke up at 2AM to score the clothes, you definitely earned your bragging rights.
Dressing room selfies are the best selfies (not sure if I mean that ironically or not).
The Haul
Okay, no wonder it's already sold out, if one person bought that many clothes...
The Celebs
Rihanna is rocking that workout gear.
HyunA (of KPop fame) looks absolutely adorable (and I want her lipstick, stat).
The Models
WERQ.
The Fashion Bloggers
This blogger dubbed her outfit Mockingjay-worthy, and I'd have to agree with her!
She's got the balance of feminine styling and masculine statement pieces down pat.
Gah — all of these fabulous people are making me seriously jealous that I didn't wait up all night to get some pieces for myself!
Images: Instagram