The Best Beauty Looks From Glamour's WOTY Awards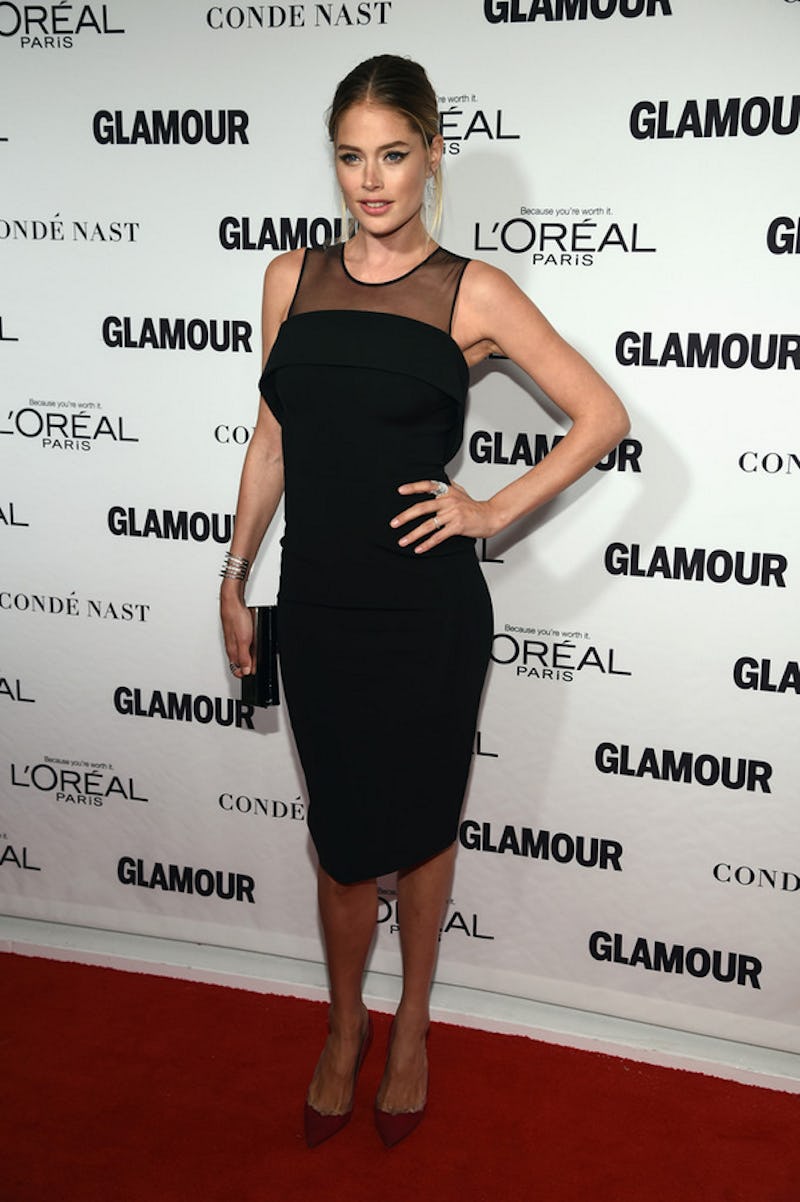 I'm just going to come right out and say it: I was pretty unimpressed by the fashion at Glamour's annual Women of the Year awards. There were some nice LBDs and a few interesting jumpsuits, but on the whole, I was a little disappointed. However, the ceremony's red carpet did have one saving grace — the beauty looks.
Although there was nothing too crazy, I was super impressed by some of the chic makeup moments and hairstyles. The ladies all killed it beauty-wise, but five of them in particular caught my eye. Keri Russell's deep side part and loose waves were a little bit California, a little bit retro. Doutzen Kroes made a smart choice by keeping her skin and lips natural-looking to emphasize her dramatic cat eye, and Mindy Kaling's shimmery dark mauve lip complemented her blue and silver eyeshadow much better than I could've imagined. Laverne Cox's curly half-updo was so fun, and Lupita Nyong'o's gold shadow and red lip? Well, we already knew she was going to kill it in the beauty department.
Not to mention, all of these ladies are incredibly inspirational to women (and men) everywhere. And that's what actually counts. Take a look at their award show entrances — I'll definitely be attempting to recreate these looks soon.
Keri Russell
Doutzen Kroes
Mindy Kaling
Laverne Cox
Lupita Nyong'o
Images: Twitter/@TheFashionCourt, @Irrelevin; Instagram/@BrittaLovesFashion, @MindyPadThai, @chocl8fashnpr