What Does "Bye, Felicia" Even Mean?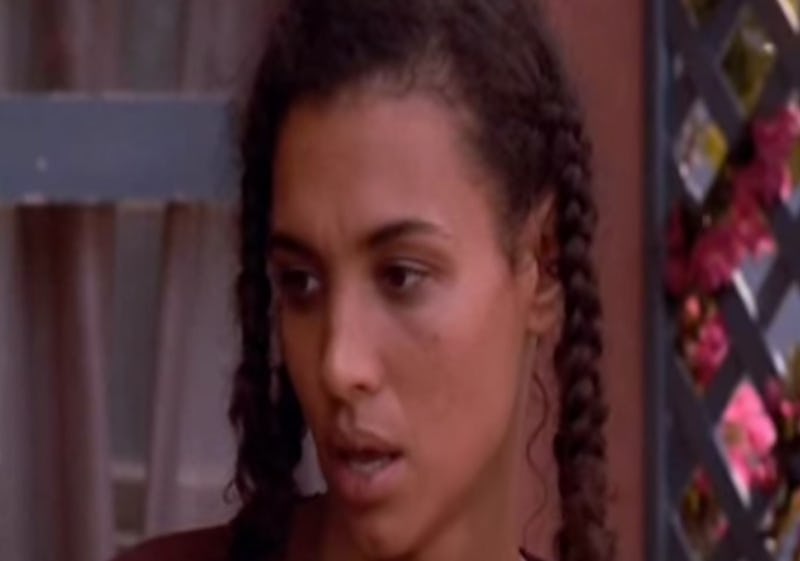 If you've stepped into the Twitterverse in the past year, you probably have seen a tweet or two with the hashtag #ByeFelicia. At least, that's what VH1 is hoping with their latest reality venture Bye Felicia, a new show that aims to "empower" women with real talk and brutally honest advice. The VH1 series stars Atlanta-based life coaches Missy Young and Deborah Hawkes and will chronicle the coaches attempts to reinvent women in Los Angeles who desperately need a life overhaul. Each episode will feature two women in need of Young and Hawkes' brand of assistance, which includes prepping the ladies for job interviews, fine-tuning their style, and, hopefully, giving them a much-needed reality check. The goal for these women is to say goodbye for good to their inner "Felicia." And if you have absolutely no idea who Felicia is, let me break it down for you.
You can thank Ice Cube for the phrase. "Bye, Felicia" is a line uttered by the actor in the 1995 flick Friday. Here's the gist: Felicia (Angela Means-Kaaya) wants to borrow a car. Smokey (Chris Tucker) says no way. Then Felicia wants to borrow a joint. Again, Smokey refuses. To dismiss Felicia, Jones (Ice Cube) waves her off with "Bye, Felicia." Check out the clip below.
Of course, the film came out in 1995, long before YouTube or Twitter was even a thing. So how did "Bye, Felicia" become an internet meme in 2014? According to Know Your Meme, the phrase first became "a thing" in 2008, when a user uploaded a definition to Urban Dictionary as a "farewell to someone deemed unimportant." In 2011, a user uploaded the above clip and labeled it "Bye, Felicia," finally giving confused internet users an answer to where the line originated from.
According to Know Your Meme, #ByeFelicia was tweeted over 35,000 times during the month of August 2014 alone. Even Nicole Richie is in on the action, schooling out-of-the-loop Ryan Seacrest on the meme.
VH1 wasn't the first to borrow the Friday quote. Jordin Sparks also got in on the internet craze with the release of her newest music. She slapped a hashtag in front of the phrase and released her latest mixtape as #ByeFelicia. (Genius. Pure. Genius.)
It's clear that VH1's new series is looking to grab attention from audiences by borrowing from the internet meme du jour, but let's hope that the makeover show stands out regardless. After all, it would suck to have to say "Bye, Felicia" to a show that is named after the meme.
Images: New Line Cinema; Giphy