David Krumholtz Went from Bernard the Elf To Star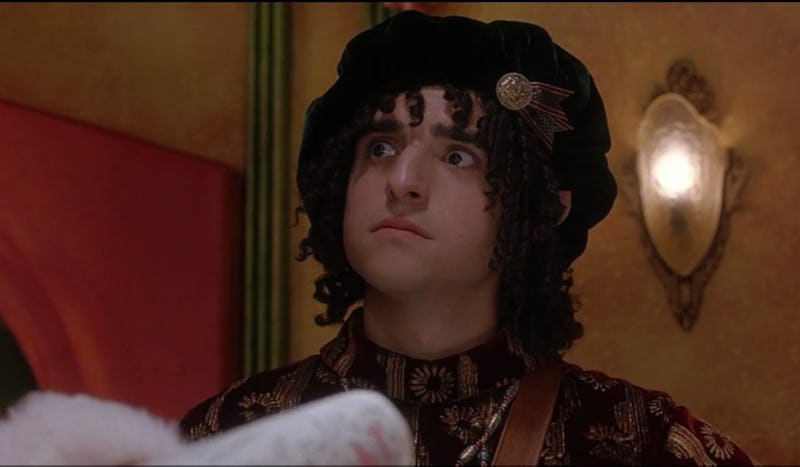 When it comes to holiday movies, The Santa Clause is always in my top five. The film isn't exactly your typical holiday fare — I mean, its plot involves someone inadvertently killing Santa Claus and taking over his Christmas duties — and that's exactly what I liked about it. Sure, it had plenty of saccharine-sweet moments (it is a Christmas movie, after all) but it was also peppered with just enough biting wit to keep fans coming back each year. One of the keepers of this holiday wit was the elf, Bernard — easily the sassiest of Santa's helpers to appear in The Santa Clause. Arch-elf Bernard helped Scott (Tim Allen) find his "Santa-ness" with some serious #realtalk in the first two Santa Clause films, and Bernard and his jaunty little elf hats brought us some of the best moments of the movie. Though the actor who portrays Bernard, David Krumholtz, didn't reprise his role for the third film, The Santa Clause 3: The Escape Clause, his career has really taken off since the first two films.
In fact, you might be surprised to learn that you've seen Krumholtz onscreen often over the years — he's just not that recognizable without his elf hats. So where has Krumholtz appeared since his Santa Clause days? Check out some of his most memorable performances.
10 Things I Hate About You (1999)
Krumholtz starred opposite of Joseph Gordon-Levitt in the teen comedy as Michael, the high schooler who comes up with the plan on how his buddy can score a date with popular girl Bianca.
Harold and Kumar Go To White Castle (2004)
Watch the scene above to ruin your childhood forever.
Numb3rs (2005-2010)
Krumholtz played Charlie Eppes, a mathematical genius, on the CBS procedural for six seasons. The series was cancelled in 2010.
The Newsroom (2012)
Krumholtz portrayed Will's therapist for three episodes on the HBO drama.
Partners (2012-2013)
Krumholtz starred on the short-lived CBS sitcom Partners opposite Sophia Bush and Michael Urie. (Not to be confused with the new FX series Partners, which currently stars Martin Lawrence and Kelsey Grammer and couldn't possibly think of a more creative name.)
Men At Work (2014)
Krumholtz joined the cast of the TBS sitcom as Myron, a boss with an extreme passion for Chris O'Donnell... aka "the voice of our generation."
Krumholtz may no longer where his elf gear, but he looks pretty spiffy outside of it. Check out this recent photos of our favorite former elf below:
Happy holidays, ya'll.
Images: Buena Vista Pictures; Giphy; Getty Images