Craig's Single Was Written for Blake Shelton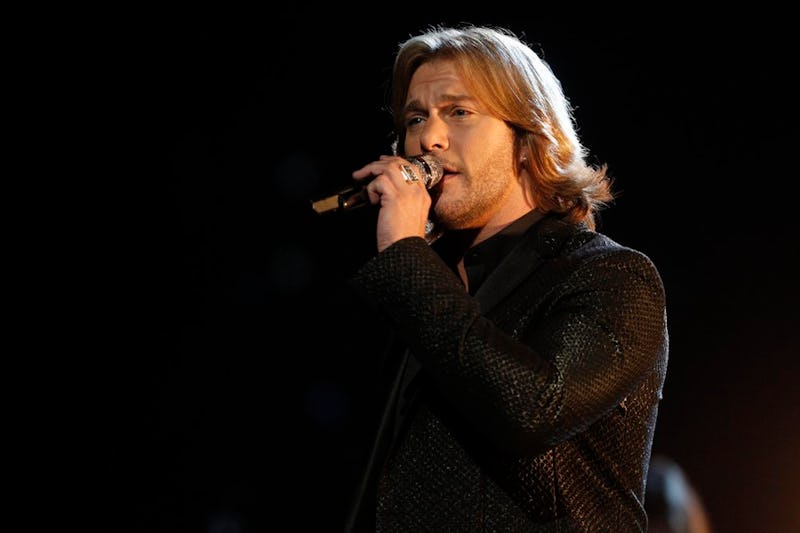 Everyone loves an underdog, and on season 7 of The Voice
that underdog is Craig Wayne Boyd. Boyd is the only member of Team Blake left on the show, is the only country singer, and is taking on three extremely talented members of Team Adam. The odds may seem totally against him, but his original single that debuted on tonight's episode proves he's still in this game. "My Baby's Got A Smile On Her Face" by Craig Wayne Boyd is sure to top the country charts, and will put Boyd on the map whether or not he wins The Voice.
Boyd's new, original song, despite being written for coach Blake Shelton, was absolutely made for him. The country rock jam is sure to be a hit in no time, thanks to it's sentimental lyrics and easy melody. Now, being that the bones of the song were meant for Shelton, it was already going to be great anyway. But Boyd took it to the next level by putting his own stamp on it and performing it with energy and enthusiasm. His performance seemed effortless, and he looked at home as he was singing it. If that single is any indication of what his album would be like, I'm ready to preorder it now — after I buy all his early albums.
Boyd has already beat the odds on this season, so there's no question that he could do it again. Boyd lost both the Battle Rounds AND the Knockout Rounds early in the season, but was saved first by Gwen Stefani and again by Blake Shelton — which was the first ever double steal. Since Boyd is the only country star remaining, he has just about the entire country fanbase locked down, which could credit to why he has stayed so long in this game. Will his single be enough to blow the other finalists out of the water? Damien and Matt McAndrew will be tough to beat, but if the country fans have their way, Boyd could definitely come out on top.
Check out "My Baby's Got A Smile On Her Face":
Image: Trae Patton/NBC