See the First Exclusive 'Free the Nipple' Clip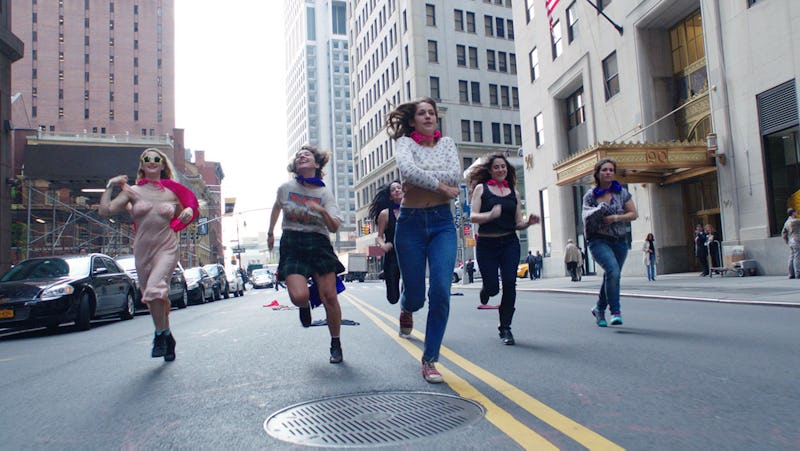 It's an interesting concept to consider: In some places, If you show your bare breast in public, you can receive nearly as long of a internment sentence as someone who commits manslaughter. Because somehow, these two offenses are comparable. It's an absolute absurdity, and it's something the women behind Free The Nipple — a movement that started in the streets of NYC and succeeded in legalizing female toplessness in 1992 — aims to bring to light. And now, a film with the same name utilizes comedic tropes to bring the issue to the big screen.
Free the Nipple's synopsis is as follows: "A group of fearless women fight for their right to go topless in public, as they smash societal taboos one bare breast at a time. Based on a true story, this spirited satire follows New York City activists Liv and With, who take their crusade for gender equality from the streets of the urban jungle to the courts."
In the USA today, it's illegal to go topless in public (which in many states cases breastfeeding) in 37 states. It's statistics like this that have fueled the movement, and gained celebrity support from some of Hollywood's biggest names, from Miley Cyrus to Lena Dunham — let alone thousands of outraged women seeking change.
Bustle received an exclusive first clip of the film that begs the question, "Who runs the world?"
Free the Nipple is now available in theatres and VOD.
Image: Bethsabée Mucho