These 'Serial' Theme Song Lyrics Are So Good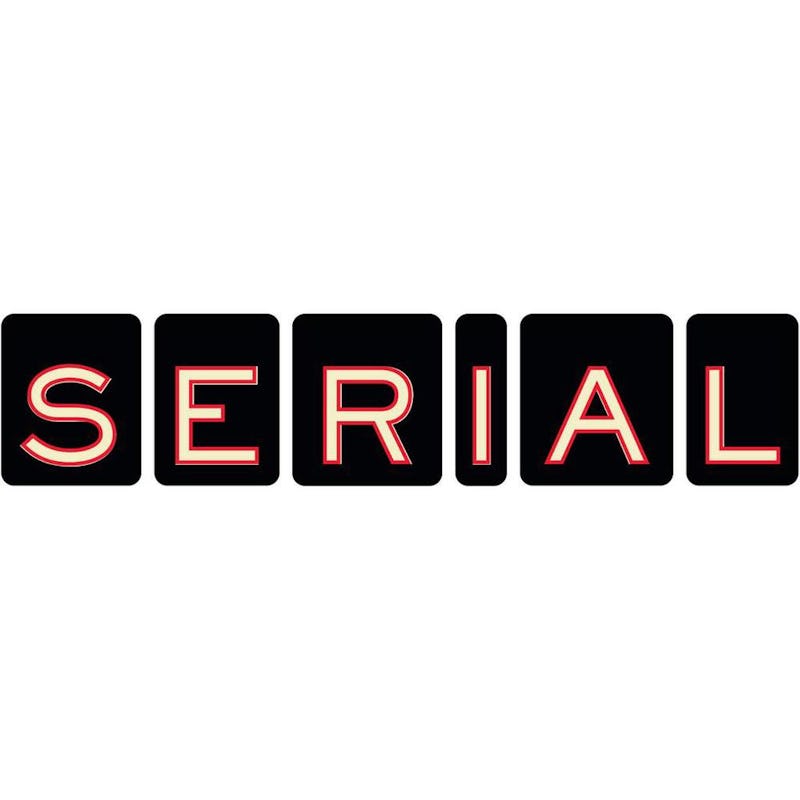 Week after week, Serial probes us with critical questions surrounding the case of Adnan Syed. Was he the victim of a hasty investigation and trial? What interest does Jay have in smearing Adnan's character? Did Adnan do it? Will we ever really find out what happened? And finally, what would the lyrics to the Serial theme song be?? I mean, really though. Just like the fact that this story lacks an ending, this song doesn't have words. Still, I find myself thirsting for them.
Nick Thorburn of Islands composed this catchy instrumental which is aptly entitled "Bad Dream." It's great, and the artistic choice to not have lyrics was obviously the right one. But to give you an idea of what an absence of lyrics does to one's brain, let me paint a picture for you. After listening to each episode, I find myself inserting my dog's name into the tune when it plays on an inevitable loop in my brain. My song will go something like: "Ho-mer man/ You are a cu-tie boy/ You smell like smell-y pups/ But I still loooooove yooooooou!" However, this tune wasn't written to honor Homer the King Charles Spaniel for being cute and smelling like a puppy. It's about JUSTICE.
While we can't tie up the loose ends in Adnan's case, we can tie up one of the loose ends of this saga. With the help of my imagination, I've given those syncopated beats of the Serial theme some much-needed content.
Hey, get your Cereal
It's time for Serial
It's Sarah Koenig's show
And great material
How is Adnan today?
And what's the deal with Jay?
They both seem like nice kids
But then who strangled Hae?
So many questions, right?
Is there an end in sight?
'Cause it's been fifteen years
Since Adnan's been outside
(of jail) Answers, please!
I'm begging on my knees...
I'll go on Reddit now
To read some the-o-ries.
'Cause he's real quick witted
It's like a game of Clue
But we won't know who did it!
So let's just settle down
Turn that frown upside down
The best thing of the week
About to start right now!
Thank you, folks. Anyone who wants to contract out my extremely simplistic songwriting skills can reach me on Twitter.