'The iHeartRadio Jingle Ball' Came To TV Quick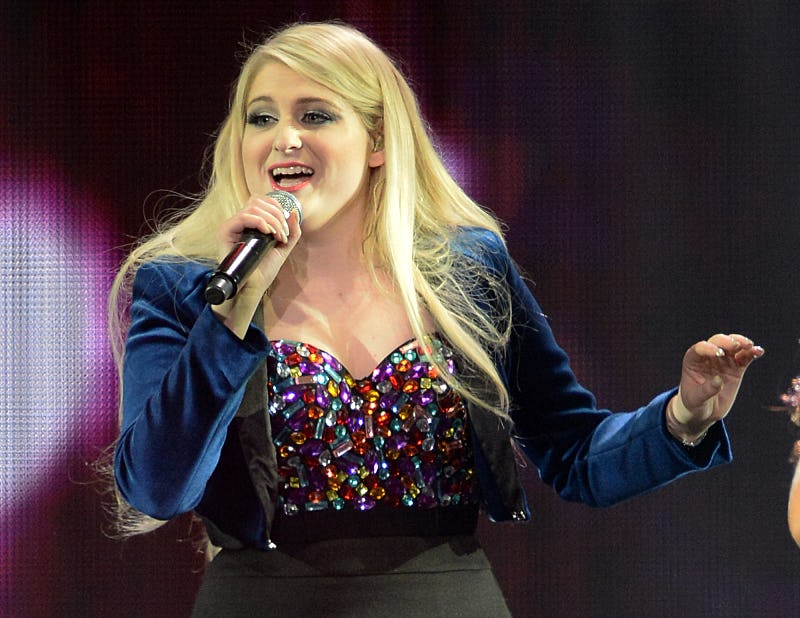 When you think of annual holiday events, you think the Rockettes, the dropping of the ball in Times Square on New Year's Eve, and the annual feeling of disappointment you get when you realize that there's no way you're ever, ever going to get tickets to the iHeartRadio Jingle Ball. Luckily, the CW has your back, and the network will broadcast the concert on Dec. 18. But the tour makes at least 12 stops across the country — in cities like New York, Los Angeles, Chicago, Miami, and Seattle — so the questions remain: Which Jingle Ball will The CW air, and will it be live?
Like the Rockettes and the Times Square ball drop, The CW's Jingle Ball calls New York City its home. The CW won't be broadcasting live from Madison Square Garden, but, since the concert just happened on Dec. 12, they brought the show to the airwaves pretty quickly. That's pretty impressive. I mean, they got it on television before the tour even concluded; there's still a handful of dates left. It might not be live, but it's the next best thing.
If you you couldn't make it in person — which, to be honest, you probably couldn't — or you're not a New Yorker, here are some reasons to be excited to watch the highlights on Thursday night.
Performances
All of the Jingle Ball lineups are over-packed with performers, but the New York City concert is particularly stacked. Both Taylor Swift and Ariana Grande made it, which isn't true of some of the other tour stops (sorry, Philly). In addition, 5 Seconds of Summer, Maroon 5, Iggy Azalea, Sam Smith, Charli XCX, Calvin Harris, Jessie J, Pharrell, Meghan Trainor, Rita Ora, and still others performed, with Nick Jonas as a special guest host.
Elvis Duran
Every city has its own favorite radio DJ, and NYC's is Z100's Elvis Duran, who co-hosted the NYC concert. He's a rare breed: a radio DJ that isn't totally corny. I'm not sure if he'll get to interview anyone for the CW broadcast, but I hope he does; you get the sense that Duran has interviewed so many people that all of the performers are comfortable with him already, so they skip the awkward stiffness and get straight to the good stuff when he talks to them.
Backstage Moments
Even if you were one of the lucky few to snag a ticket to a Jingle Ball in a city near you, chances are, you weren't allowed backstage access. The CW will hopefully give a glimpse at what went on behind the scenes. I, for one, want to know what happens when you get all these big personalities in one room together.
Taylor Swift's Birthday Celebration
Taylor Swift, so famously born in 1989, celebrated her 25th birthday on stage. Not a bad way to celebrate a quarter-life milestone, eh?
Image: Jeff Kravitz/FilmMagic/The CW