Betty Sings and Dances With Craig & It's So Cute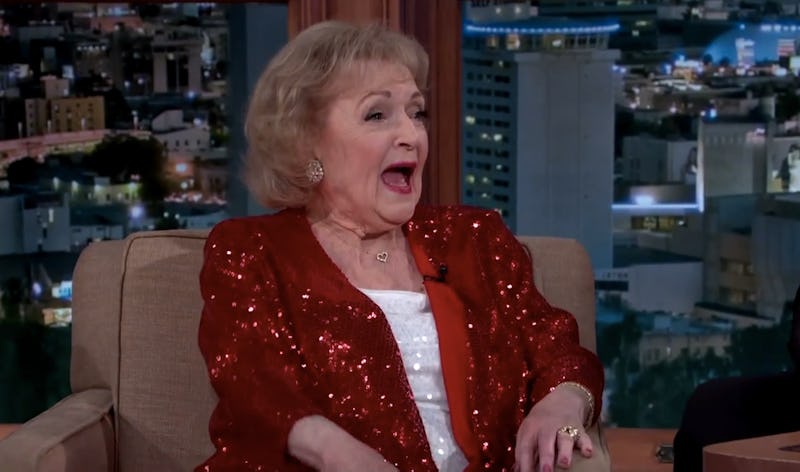 If you've ever wanted to see sheer delight, look no further than Craig Ferguson surprising Betty White for Christmas. The late-night host knew White's favorite holiday song was "‪I Want a Hippopotamus for Christmas‬," so he brought a full choir to sing the tune for her on Wednesday. But the fun didn't stop there! After the initial excitement (and her singing along and clapping her hands from her seat), a big pink Hippo came out to dance with her. Even though she's 92, she shimmies and shakes better than most of us, and she acted like a woman half her age as opened her sequined red jacket to the crowd. (She was wearing a shirt underneath, don't worry!) Make sure to watch until the last second, because a familiar Late Late Show favorite comes out to join them at the end.
If this doesn't make you rush to buy a plane ticket home and hug your grandma ASAP, I don't know what will. I personally watched it three times and then called my grammy to make sure she was having a good Hanukkah. Happy holidays, everyone! This gift of Betty White, Craig Ferguson, and Hippos is all you need.
Image: CBS