'My Five Wives' Won't Have a New Setting Just Yet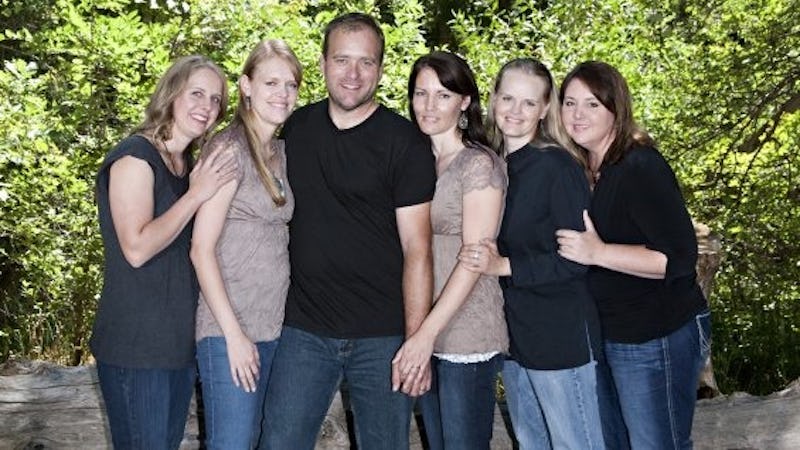 On this season of TLC's My Five Wives, there's a big debate at hand: Should the Williams family move from Salt Lake City, Utah to Seattle, Wash. to be closer to Brady's family? Some of the wives are totally for this idea, but others aren't — especially Paulie, who isn't too eager to move now that her oldest daughter, Karlie, is living near their family home again. The show did make it seem like they were seriously considering the move, so what's the deal? Did the My Five Wives stars end up moving to Seattle or not?
It wouldn't be the first time one of TLC's polygamist families left the state of Utah. Kody Brown packed up and moved his family to Vegas, and it wasn't all smooth sailing since most of the kids were pretty upset about leaving their school and their friends. The Williams brood seems far more accepting of the idea, though — some of the kids have even said they were excited about living closer to their grandparents, BFFs be damned. Regardless, it doesn't seem like they've made any big moves yet — and it could have something to do with the fact that every piece of real estate they checked out is way out of their price range.
Based off of the shared Facebook and Twitter accounts belonging to Brady and his wives, they're actually staying put for the time being. This decision isn't too surprising, since Karlie just gave birth to her son, Huck, incredibly early, making him what is called a "micro preemie," according to Us Weekly. Huck was born 25 weeks into Karlie's pregnancy, and he's still in the hospital, but fortunately, he seems to be making progress and it looks like he'll be healthy and home with Karlie, his dad Jake, and his many grandmothers before they know it.
I'm assuming the discussion about moving will pick back up eventually, though, and I wouldn't be surprised if the Williams decide to do it. I've never starred in a somewhat controversial reality show myself, but if they're experiencing even half the media circus the Browns went through in the early days of Sister Wives, they probably want to live somewhere new to reclaim at least a little bit of their anonymity. And should a Season 3 come to exist, I fully expect TLC to show off the nitty gritty details of moving that many kids into a new house. Because it is going to be a nightmare, and I love watching nightmares play out on screen before me.
Image: TLC