Why Did Scott Disick Leave the Hamptons Early?
It's already been an eventful season of Kourtney and Khloe Take the Hamptons, especially for Scott Disick. Sure, Kourt and Khlo opened a new Dash store in the Hamptons, but there's also been a darker, kolder tone running through the season so far. Scott's having a ton of issues, which is sort of par for the course for him. This season he's struggling again with alcohol, which we have certainly seen before. But this time, it all stems from him confronting his past. Kourtney is pushing Scott to acknowledge the loss of his parents, and he is just NOT down for it. Let's be honest, would you be? In the newest episode, Scott decides to leave for Los Angeles, because he just can't take the pressure. Considering that the Hamptons reminds him of his parents, whose deaths he is clearly still mourning, I feel for Lord Disick. (Who am I, empathizing with the Kardashians!?)
Take the clip below, in which we see Kourtney and Scott driving through his old neighborhood where he grew up, and you can see how tense and uncomfortable he is as they pass by his old house and places he used to know. "I knew a kid that lived there," he says pointing at a house. "He was an asshole." Even when times are tough, you can always count on Scott to crack a joke.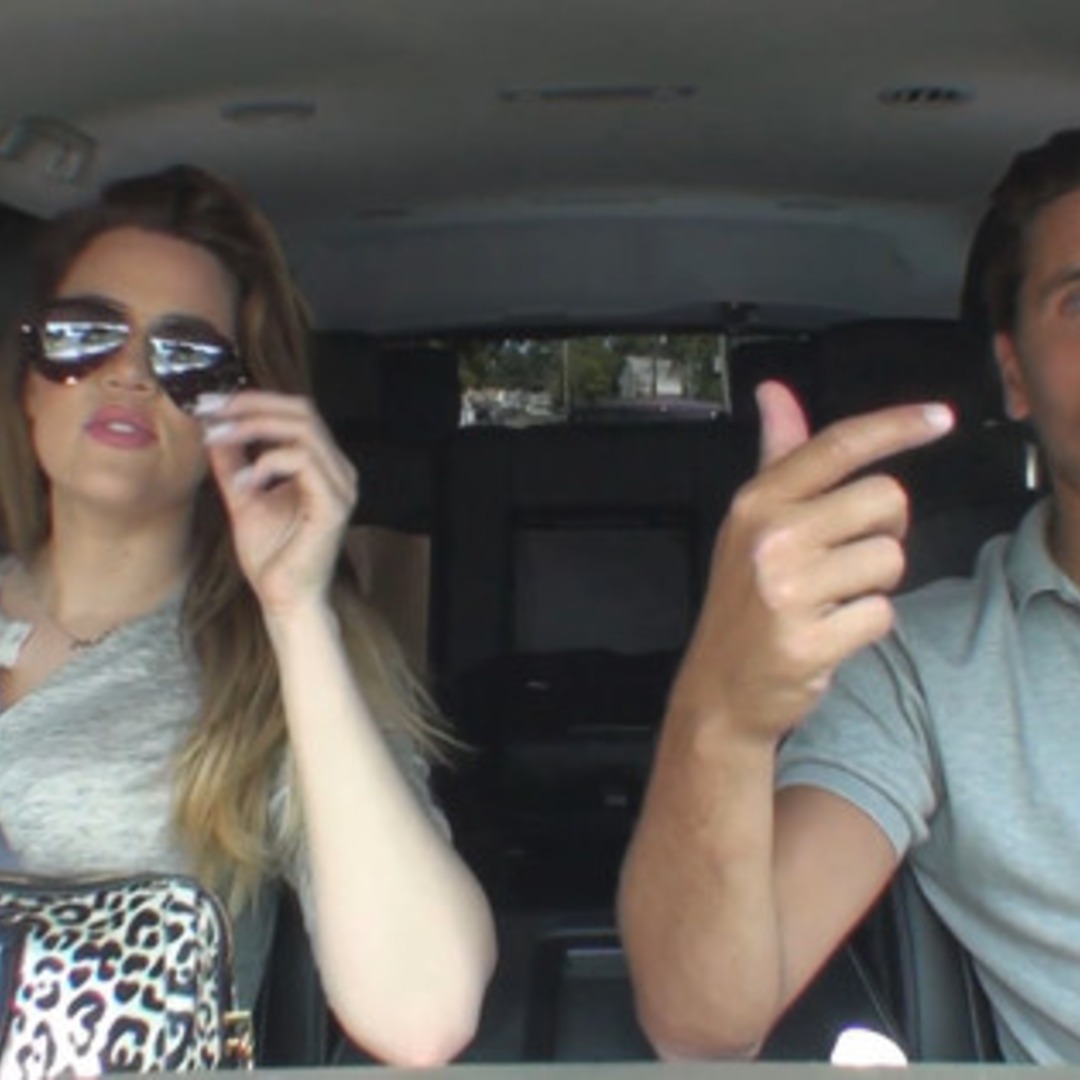 He just seems so SAD. He obviously keeps his childhood close to his chest, as Kourtney says to the camera: "We didn't visit a lot of places where he spent his childhood [when we came to the Hamptons in the past]. I would love to get some insight into who Scott is." When they drive by his old house, Kourtney asks "Do you want to go and knock on the door?" Scott definitely does NOT.
He goes on to say in the confessional: "Kourt's putting pressure on me to think about my childhood. I feel bad about it. I have a lot of guilt. I don't want to really deal with much more than I have to right now." Damn, I feel that, as someone who really hates reflecting on my childhood (there's plenty of time for that later in life). I am kind of mad that I am being emotionally moved by Kourtney and Khloe Take the Hamptons. I mean to go from Scott wearing assless chaps to all of this emotion is too much. I did not sign up for this!
So yes, Scott can't deal with the Hamptons and all the memories its dredging up, so he goes to Los Angeles. I wouldn't say he's running away, but even if he is, he's totally entitled to. The death of parents is SO hard, and even though the Kardashians are used to being filmed at their best, worst, and ugliest, I don't know how comfortable any of them would be with grieving on air. Can we go back to the fun stuff now?