Who Is Caroline, the New Dash Doll?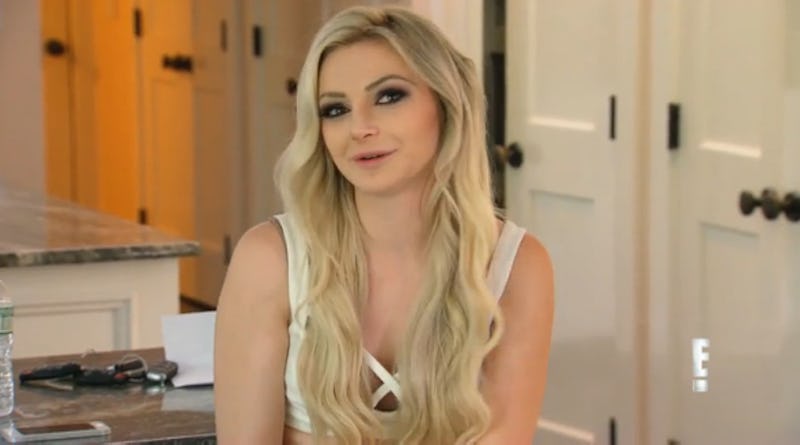 We're all well acquainted with the Kardashians now that they've been on our screens, and admittedly, in our hearts since the start of their reality show in 2007. Or maybe even before that, if you felt for poor Kim back when she was Paris Hilton's lackey, or as Paris affectionately called her, an "assistant." Either way, if there's one thing we know to be true about this famous family, it's that they stick together and this time is no different. As seen on Kourtney and Khloe Take the Hamptons , the girls do their stepfather Bruce Jenner a favor, because divorce from Kris or not, he's still an important part of their family. So, in the name of familial love, the girls hire a new Dash employee, Caroline, because she's the child of Bruce's friend. But just because she's a family friend doesn't mean they know her personally. So, who is Caroline, the newest Dash Doll?
So far, what we do know about her is slim. Other than her revelation to Kourtney and Khloe that a hobo once called her a bimbo shown in the episode's preview, which is an unexpected way to get acquainted with your new bosses, but hey, at least they know they hired someone who's brutally honest about almost anything. Here are a few things I found out about Caroline, so you can get to know her better.
Her Last Name Is Burt
Which, ironically, is also the name of Bruce's oldest son.
She's Up on her Twitter Game
*Audible clapping*
She Unfortunately Might Have Gotten her First Taste of the Downside of Fame
Ugh.
She's a Woman of Many Talents
On Twitter she lists herself as, "Music Business graduate & DJ. Dash Doll. Model. Fashion enthusiast."
Wow, you go girl.
She's Super Excited About her New Gig
I mean, who wouldn't be?
Kourt and Khloe Helped her Make Some Lasting Friendships
Can I get an, "aww?" It's good to know that the whole Dash employee thing is working out for her.
Image: E!