Where Is Joanna From 'Love Actually' Now?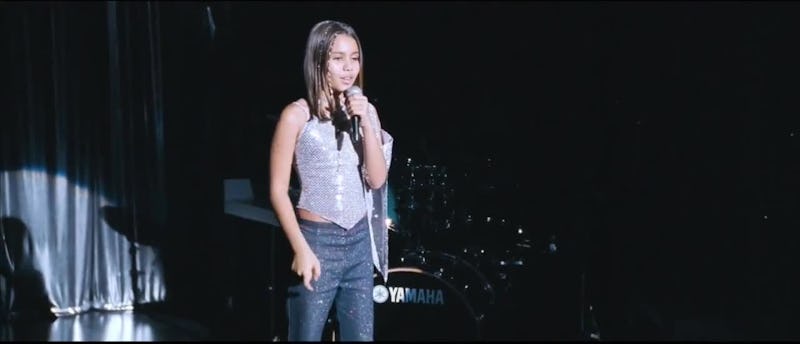 There are a couple of things that I look forward to at Christmas time. The first is eating an abundance of sugar cookies (check — who said that you can't have those for breakfast?). The second is peppermint hot cocoa as the replacement for fall's infamous pumpkin spiced latte. And the third (thankfully not food-centric) thing that I look forward to is watching Christmas movies all day, everyday. One of my favorites (and probably one of yours, because, you know, obviously) is Love Actually , a romance set against the backdrop of Christmastime in London. The film showcases love in its many, many forms through a series of interweaving vignettes. One of Love Actually's most powerful stories is one that most of us can relate to, and it's the films example of first love — or "puppy love," if you want to be cute about it.
In the film, a little boy named Sam (played by Thomas Brodie-Sangster) falls for a pretty girl in his class. He's so obsessed with the girl that his stepfather insists that he tells her how he feels. The girl Sam is smitten with is named Joanna, and though she's only in a few short scenes, she makes a lasting impression on the audience — namely because she belts out Mariah Carey's "All I Want For Christmas Is You" with almost as much skill as the original diva herself. Joanna is portrayed by actress Olivia Olson, and while she might not be a household name, she has worked consistently in the industry since the release of Love Actually in 2003. If you don't recognize her face, you may recognize her voice... and not just from this:
If you're an animation fan, Olivia Olson is your girl. The actress had worked as a voice actor for years on two very popular animated series. She has voiced Vanessa Doofenshmirtz on the Disney Channel series Phineas and Ferb since 2008. Phineas and Ferb fans will recognize Vanessa as a friend of main character Candace, voiced by Ashley Tisdale — and may have realized that Vanessa's mother on the show is voiced by none other than Emmy winner Allison Janney. Also on the show is her Love Actually love interest Thomas Brodie-Sangster — he voices Ferb!
That's not Olson's only voice role. If you like your cartoon programming just a tad more, uh, "adult," you may have heard Olson's voice on Cartoon Network's Adventure Time. Olson has voiced vampire-demon Marceline on the series since 2010. Here's what Olson "looks like" (well, in cartoon form) on Adventure Time (pictured center).
So what does Olson look like in real life today? The 22-year-old isn't a little kid anymore. Here she is in 2014.
Images: Universal Pictures; Cartoon Network; Disney Channel; Getty Images (2)