'Little Women: LA's Terra & Joe Are Going Strong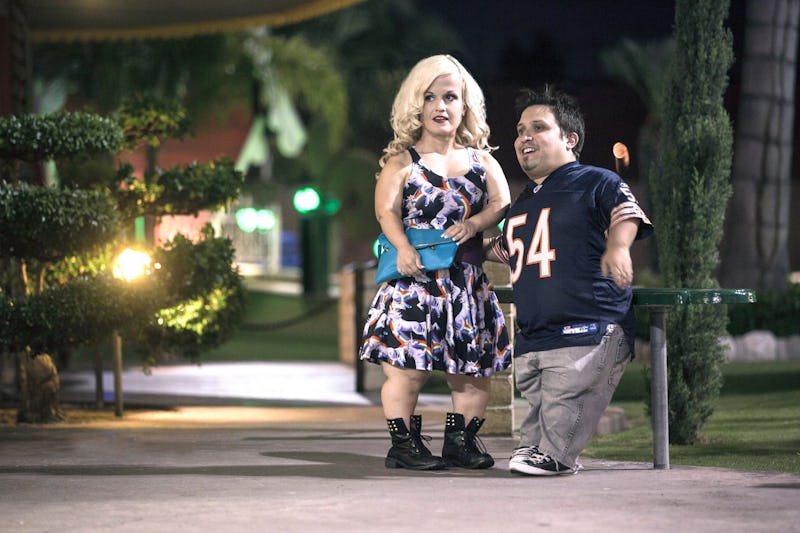 Yeah, yeah, New Year's Eve gets all of the attention, but it's massively overrated compared to the low-key New Year's Day, when you really get the chance to luxuriate in the final day of the holiday season. And this year, I will be celebrating New Year's Day with the Season 2 premiere of Little Women: LA, where we'll finally find out exactly what's going on in this group of friends and the status of all their relationships. Thankfully, star couple Terra Jole and Joe Gnoffo are still together. But at the end of Season 1, they were at a crossroads, planning to potentially buy a house or start a family sometime soon, but conflicted because of a lack of support. We could be seeing that unfold in the beginning of Season 2, now that almost all of the Little Women are settling down with either kids, significant others, or both.
It's possible that Terra could be the pregnant cast member who's being teased in the ads for the upcoming show. But that would be a significant leap for the couple, who were pretty early in their relationship to be considering starting a family just a few months later. I mean, they have a dog, but the jump from dog to baby is a pretty significant one. Of course, we only know them from the show, and they could have been much closer to taking that step than we realized.
In the Season 1 finale, the last time we saw Terra and Joe, there was a little trouble in paradise. Coming off of her music video shoot, Terra felt like Joe needed to be more supportive of her career and should have been there for her instead of joking around.
And when they tried to go on a house hunting mission, Joe wasn't convinced that any of the places they looked at were a perfect fit. But Terra argued that if not now, when would they be ready to move in together? They aren't giving away any clues on social media about whether or not they've already bought a new place together, but that could very well be their first plot line. However their last attempt at domesticity didn't go perfectly.
With all the wedding mania in the first season, it would be a little repetitive to have another season full of wedding planning and bride/groomzillas. But I doubt Terra and Joe would have your average wedding. It would be filled with Vegas impersonators, bleeped out swearing, and have some actual edge to it. These two would totally go through with a quick shotgun wedding. And while it wouldn't be drama free, I can imagine that they'd be fighting over something kind of cool, like what drum solo Joe should play during the reception.
We know from their profiles online and the trailer for Season 2 that Terra and Joe are definitely still dating. But they're keeping secret just how serious things are between them. But whether they've decided to elope, are having a baby, or right where we left them, I'm excited to watch.
Image: Zack Dilgard/Lifetime