A Very 'Avengers' Christmas Spectacular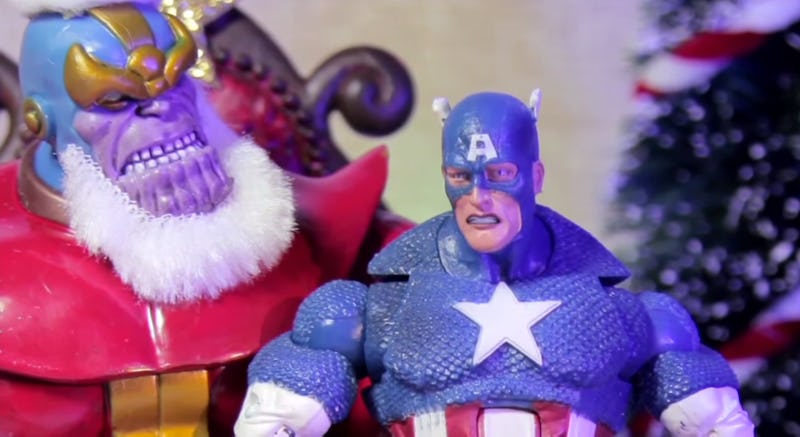 Thanos is still finding his comfort zone as the current major villain in the Marvel Cinematic Universe, but if the "Holiday Spectacular" Marvel just released is any indication he's got potential with the Avengers ensemble. In it, Thanos masquerades as Santa and asks all your favorite Avengers what they want for Christmas. It's pretty delightful.
So what do all your faves want for the holiday? Captain America wants his dear friend Bucky back, of course, and he's ready and willing to cry about it even though Bucky's literally standing right there. Hulk would like to sit on a lap like everyone else, but when he is denied that, he is just as content to smash. Thor would like some horse brushes and also something nice for "naughty" Loki. Hawkeye wins this round, though, because all he wants is as many different types of arrows as exist in the universe.
Does anyone else ever wish that the Marvel Cinematic Universe released charming hijinks like this all of the time? That's what made that drunken after-party scene we peeked from Avengers: Age Of Ultron so satisfying, before Ultron busted in and ruined all the bonding. Can we just have Avengers Tower funtimes? That's all I want.
Image: Marvel