9 Times Cookie Lyon Won TV's Fashion Game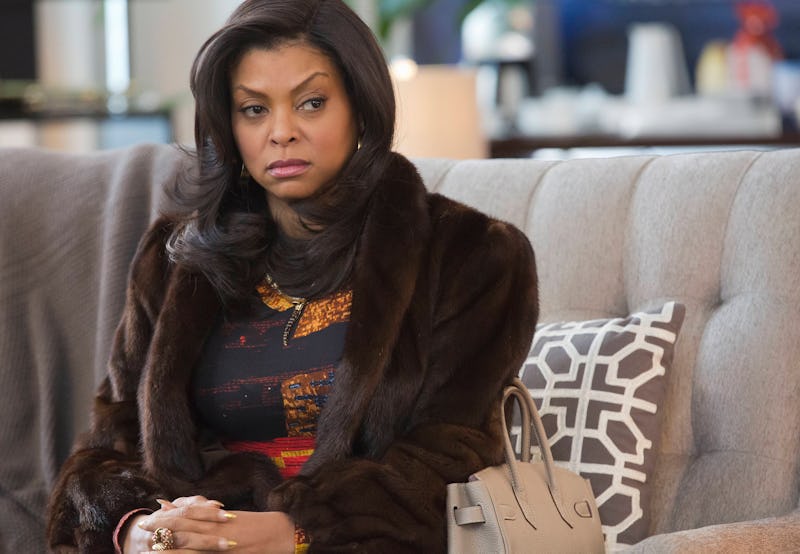 Olivia Pope has held the well-deserved title for Best Dressed TV Character for awhile now, which makes total sense. Pope is always wearing something perfect, no matter what she's doing, whether she's hiding on a deserted island or fighting for rights in Washington D.C. But as of late, there's been a newcomer stepping in for a little of the fashionable action. If you haven't started watching Empire, I suggest you cancel all of your weekend plans, because Cookie Lyon's fashion slays in each and every scene, outfit after outfit. To compare the two (Pope and Lyon) would be like comparing apples and oranges. Mostly because Pope sticks to classically pretty things, while Lyons has an obsession with prints, fur and dramatic flair.
For me, the best thing about Lyon is that her style totally matches her attitude. She throws all of the shade, all of the time. And I love it when you can tell a person's personality from what they're wearing. To prove my point, here are 9 times Cookie Lyon won TV's fashion game.
1. That time she showed so much leg
2. That time she made me want to own a floor-length silk robe
3. That time she wore a black cape to a barn
4. That time she pulled a Marilyn
5. That time she did the whole "printed wrap dress" perfectly
6. That time she did the ultimate jacket over lingerie thing
7. That time she had bangs and checked herself out (you look good, boo)
8. That time she wore a green, one shouldered, sequined dress — and it wasn't terrible
9. That time she came to the hospital in a fur coat
Watch out, Pope. Lyon's coming for you.
Images: Chuck Hodes/Fox, Giphy (9)