Satirical Anti-Vaxx Video Basically Sums It Up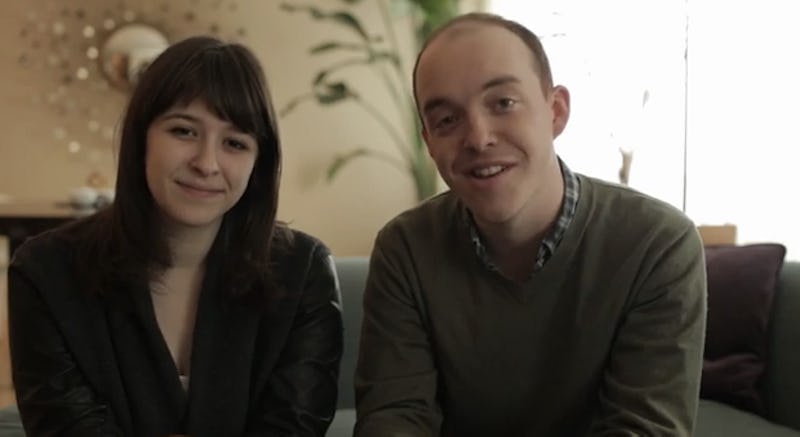 A recent survey from the University of Chicago finds that 69 percent of Americans have heard conspiracy theories about doctors pushing unnecessary vaccines that could lead to autism and other medical problems; of those, a staggering 20 percent of people say they believe them. In a response to the ongoing backlash and fantastical lies by anti-vaccine campaigns, writers and improv actors Ben Orbison and Joanna Rothkopf bring us "The Anti-Vaxx Success Story the Media Doesn't Want You to Hear," a video satirically detailing the benefits one couple experienced after refusing to vaccinate their child."Did you know pharmaceutical companies have a vested interest in keeping kids sick?" asks Orbison, purported father of the child in question. "And we don't want them profiting off of our only daughter's body," adds Joanna Rothkopf, the child's mother. And that's why they said "no" to the recommended measles, mumps, and rubella (MMR) vaccine, every other vaccine, doctors in general, and to dogs. "My husband and I are extremely happy that our cause is receiving so much attention," Rothkopf tells Bustle of the video that had fewer than 100 views at press time. "We'd like to update the public that our daughter's business is thriving and she is happier than ever. Dumpsy 2016." Dumpsy is currently the couple's practicing desert shaman (who may or may not be a product of an ayahuasca-induced hallucination).Anyway, please take a moment to listen to their important, moving story about the very real* dangers of vaccines in the video below.
To reference Caroline Bankoff for Daily Intelligencer following the measles scare in New York earlier this year, "As always, please feel more than free to vaccinate your children."
*Nope. Not even at all.
Image: YouTube