This Brand Is Bringing Indie Designers To Plus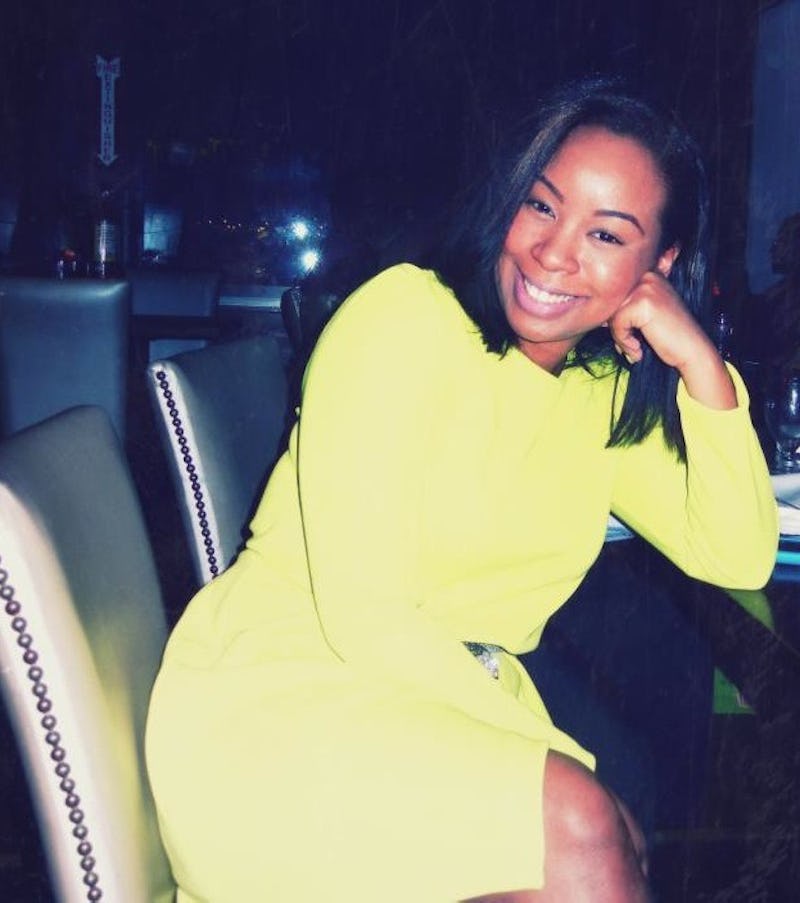 If you've ever drooled over indie designers that you've stumbled upon on Instagram only to realize — or to not even check in the first place — that they only go up to a size L, you are not alone. The struggle out here is so real, y'all. It's absolutely no secret that there are far fewer options for plus-size women when it comes to clothing categories. But the problem becomes even more pronounced when it comes to indie designers (meaning that if you're plus size, you're probably going to be wearing a lot of the same things as the other plus-size babes you know).
It's understandable in some ways: The risk that smaller design houses take when they extend their size range is immensely greater than that of powerhouse retailers. Making new patterns takes time and money, and making a larger size run also takes time and money — and there's no certainty that it will even sell. And so I completely get why some designers don't (or are nervous to) add additional sizes. If they're pre-making a run of their designs in limited amounts, even a few unsold items can ruin their profitability. Basically, this move could risk their ability to support themselves and their work.
On the other side of that equation, there are plus-size women who are generally super resourceful and already have good knowledge of the places that are tailored to them in order to make their rounds when it's time to go shopping. There are some incredible indie plus-size specific designers out there: Rum + Coke, Domino Dollhouse, Ready to Stare, Carmakoma, PLY, and Cushie B. amongst a growing list. However, when I see a new designer or clothes that appeal to my feminine, minimalist tendencies, I assume that they won't be available to me in my size.
We have plenty of practice at being excluded — it's pretty much the norm. So why get our hopes up? Even if a designer does offer a few plus-sizes, the chances that we'll notice are minimal as we're used to relying upon a few staple brands. Plus clothes, therefore, go unsold and the idea that plus-size women don't buy clothes is perpetuated, and we end up here all over again. This is why the soon-to-launch Mei Smith NYC is completely brilliant and about to change the indie designer game. Founder Ayanna Wu talked to me about the company for a Bustle exclusive.
Mei Smith describes itself as an upcoming online luxury retailer that will carry contemporary emerging and established brands in sizes XL-3XL, 12-24. Their goal? To further enhance the fashion and retail industry as we know it by providing carefully curated, well constructed and aesthetically pleasing pieces for larger sized women.​
"The idea is to provide women of a larger size the same options, quality, and designs as a woman of 'standard' size would have," Wu says. By collaborating with brands that normally only produce standard sized clothing, Mei Smith NYC hopes to not only provide clothing for fuller-figured women, but also to "normalize" sizes 12 and over. "Our goal to normalize larger sizes includes not using the word 'plus size,'" explains Wu. She says that the labeling of "plus-size" creates a dichotomy in the market and makes it seem as though it isn't normal to wear a size 14 or 20. "And it is [normal]. The average dress size for women in America is a size 14. These sizes should be included in standard sizes," Wu says.
(Mei Smith founder, Ayanna Wu)
Wu was motivated to create the brand as the answer to a question. That question being: Why don't plus-size women have the same options when it comes to getting dressed? Wu has been asking this question for years due to being surrounded by women who wore a size 10 and up — her mother Mei, younger sister, best friend, and a few of her cousins. "Growing up, [being that size] is what was normal to me," she explains. She saw her younger sister wonder why she couldn't wear the same clothes as her friends, her best friend feel frustration that they don't have her size in that new Target collaboration, and her mother buy pants from the men's section out of necessity.
"It is this single question that has bothered me for years. It is this single question that carries such significance when it comes to the standard of beauty that the media and so many companies portray," says Wu. And her future customers are already excited for the answer to this question that they too have been asking. The brand has over 800 followers on Instagram, despite not even posting any images of the products yet.
When Mei Smith launches next month, they'll share collaborations with Hackwith Design House, Benjamin Jay, Carmakoma and Shaina Mote. They'll follow a traditional release calendar: A spring/summer collection and one for fall/winter. Wu says that customers can expect a collection at least every two seasons, but that she's focused on quality collections over quantity: Feeling good is the goal here. "I want [women] to feel comfortable. I want them to feel stylish and empowered. I hope the garments they choose from my online site will be their foundations; pieces that will help them build a great assortment and a great outfit," she adds. I can only hope the same for the collection — and that the industry takes notice and follows Wu's lead, making plus-size "normal" for us all.
Images: Hackwith Design House; Giphy; Ayanna Wu