Where To Buy Jessie James Decker's Swimsuits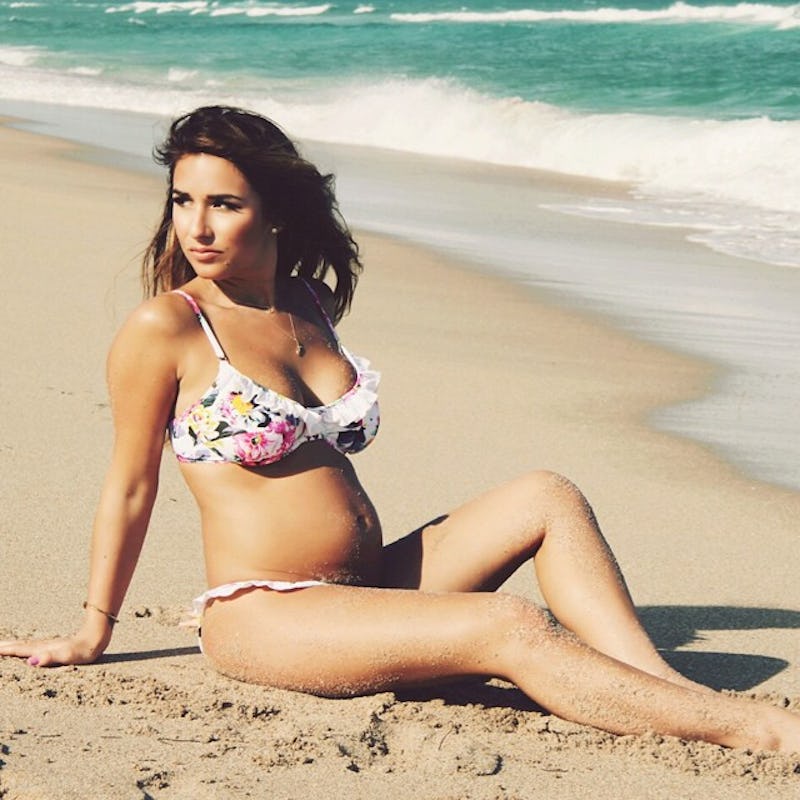 What better way to celebrate the last gasp of winter than by selecting your summer beach attire? After months of anticipation, the Amore & Sorvete by Jessie James Decker bikini collaboration has finally arrived. The quadruple-threat mother and partner of footballer Eric Decker has added "Swimwear Designer" to her lengthy list of credentials, and judging by the collection, the model has her fair share of creative talent. So where can you buy Jessie James Decker's swimsuits? The reasonably priced collection is available for pre-sale on Amore & Sorvete's website, with a promise of April delivery just in time for bikini season.
As can be expected from Amore & Sorvete, a company which achieved notoriety by dressing Emily Ratajkowski for Sports Illustrated, the Amore & Sorvete by Jessie James Decker collection offers suits that are both sweet and sultry thanks to a combination of feminine frills and daring cutouts. For $68 per individual piece or $132 for a set, consumers can purchase an adult bikini embellished with wistful florals like the Vivi Rose Mummy style, or a periwinkle and white gingham suit accented with coquettish ruffles, called Jessie after the style's designer. Edgier options include the Karen suit, a black strapless bustier-style top paired with a Brazilian bikini bottom, and the Sydney suit, a ruched, mint-hued triangle bikini with drawstring bottoms.
Mothers can also use the Amore & Sorvete by Jessie James Decker line to suit up their little ones, as the collection offers two options for tots created to replicate the line's floral Vivi Rose and gingham Jessie looks.
If the family angle and covetable beachside wares weren't enough to make the collection an instant hit, Amore & Sorvete also utilized a pregnant Jessie James Decker as their spokesmodel, forever dispelling the falsity that mothers-to-be should refrain from sporting baby bump-highlighting bikinis. Finally, a swimwear collection women can celebrate.
Images: amoreandsorvete/Instagram