In Other News: October 14, 2013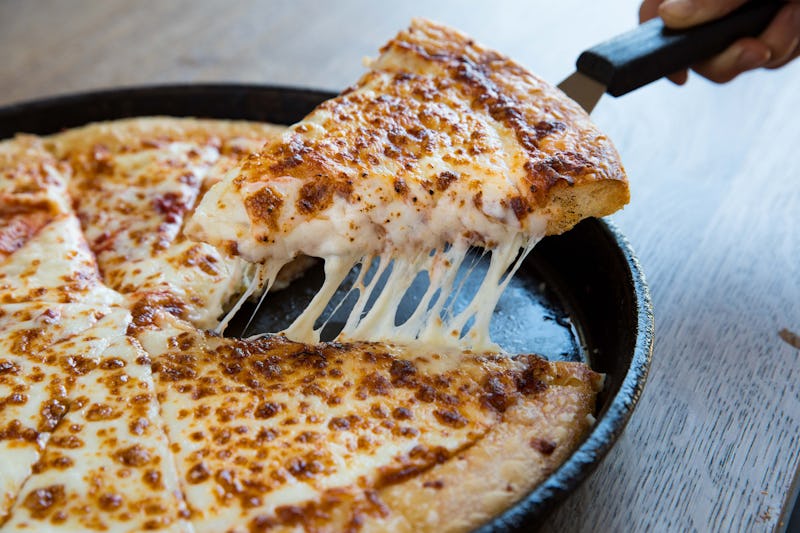 Shannon O'Hara/Getty Images Entertainment/Getty Images
'In Other News' is Bustle's daily roundup of the stories, videos, and more media you might have missed.
Hey, you know how everyone gives credit to cavemen for their cave art? Uh, turns out that the first people to paint on the walls of caves, tens of thousands of years ago, were mostly women.
New and shocking research has indicated that if kids have a regular bedtime and sleep pattern, they tend to be calmer and better behaved in general.
Six years after the disappearance of British child Madeleine McCann, UK police have released images of men who are wanted for questioning. There were two sightings of a man carrying a young girl that resembled Madeleine from the family's Portugal holiday resort, which may be the biggest breakthrough yet in the landmark disappearance.
A new poll has shown that yup, at this point, everyone pretty much hates the GOP. Good job there, guys.
Meanwhile, it looks like the buggy Obamacare exchange website could take up to 2 months to fix.
Because Syrian president Bashar al-Assad is known for his sense of humor, he's now made the very funny joke that he should have won the Nobel Peace Prize. We'd laugh if over 100,00 people hadn't died in his civil war.
Apparently Google's "smartwatch" is nearly ready! We're waiting, Google...
Anthony Hopkins has allegedly written Breaking Bad actor Bryan Cryanston a fan letter. It hasn't been confirmed that Hopkins definitely authored the letter, but we really hope it was him.
Last week, NFL superstar Adrian Peterson's son was murdered by a friend of the child's mother. On Monday, the New York Post wrote an editorial claiming that Peterson was a "jerk," hasn't been mourning correctly, and said that his child "never had a shot, anyway."
It looks like the western side of America is nowhere near as pizza-plentiful as the east.
Now, you can play Super Mario Bros on your browser!
And finally, don't forget about your canine pets on Halloween, guys. Because dogs enjoy trick-or-treating too.
Image: Shannon O'Hara/Getty Images; AggData