Editor Fired For Calling Biologist a 'Whore'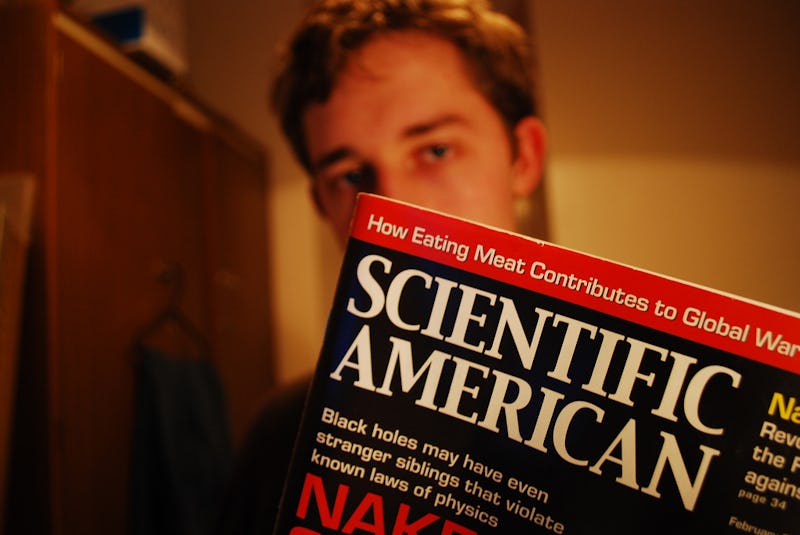 D.N. Lee is a biologist, blogger, and self-described "hip-hop maven" who advocates for diversity in the sciences and STEM education. And last week, she was also unwillingly given another label: "whore." A blog editor at Biology Online reached out to Lee, looking for her to bring her blog, Urban Scientist, over to the site. But she politely turned them down after learning that she would not be compensated, even adding "Have a great day" to her response.
Afterwards, she received an email message asking her, "Are you an urban scientist or an urban whore?"
Lee was understandably incensed, emailing back "Did YOU JUST CALL ME A WHORE?" and writing about it at Scientific American, which hosts her blog.
Biology Online today informed Lee that the editor who insulted her was promptly fired after administration found out about his remarks.
However, the controversy extended to Scientific American after Lee's blog post inexplicably disappeared from the site.
In a tweet on Saturday, Scientific American's Editor-in-Chief Mariette DiChristina wrote:
An uproar followed on Twitter and news sites. "Silencing a black woman who just got called an 'urban whore' is sexist, racist, silencing behavior. It is wrong, and it is shameful," scientist Kate Clancy wrote in a post (on Scientific American, to boot).
DiChristina changed her position, and Lee's original post is back up on the site.
DiChristina blamed the "long weekend" for the lack of communication. In an open letter, she explains, "In removing the post, we were in no way commenting upon the substance of the post, but reflecting that the underlying facts were not confirmed."
In the post, Lee talks about the experience:
It wasn't just that he called me a whore – he juxtaposed it against my professional being: Are you an urban scientist or an urban whore? Completely dismissing me as a scientist, a science communicator (whom he sought for my particular expertise), and someone who could offer something meaningful to his brand.What? Now, I'm so immoral and wrong to inquire about compensation? Plus, it was obvious to me that I was supposed to be honored by the request..
Image: stuartpilbrow via Flickr