Paralyzed Woman's Morning Routine Is Inspiring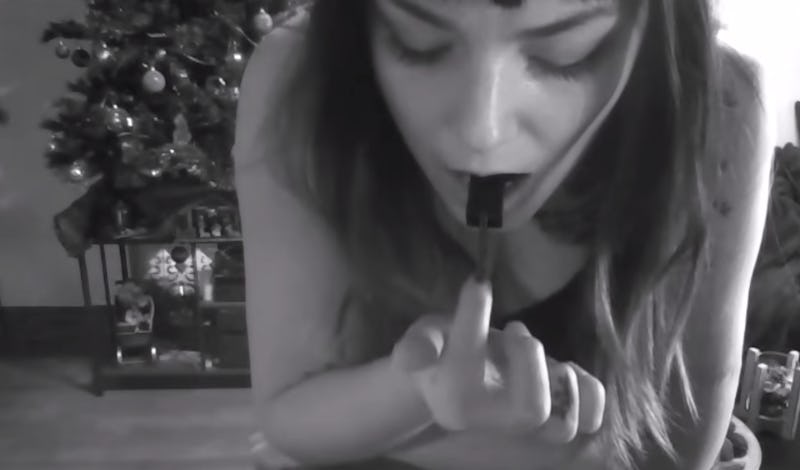 Empowerment comes in all shapes and sizes, as does beauty and self-love. This is perhaps best captured in this video of a partially paralyzed woman's beauty routine, during which she's only capable of using one arm. There's a lot to be learned from Manon Slomkowski, who lost function of her left arm following a motorcycle accident in Paris last year, resulting in "brachial plexus palsy, or damage to the set of nerves that control the arm," the Huffington Post reports. Slomkowski's story is most certainly an important one. I mean, essentially, the important story is "don't let the haters keep you down," even if the "haters" are tragic accidents. Pssh—this badass woman isn't even slowing down.
Slomkowski writes on her Facebook page that she has undergone multiple surgeries and suffers ongoing physical and emotional pain, in additional to what she describes as "unbearable" phantom limb pain. "This kind of pain is very difficult to manage and some people are completely unable to bear it. But there are techniques to help us relieve this pain," she tells the Huffington Post. "Most of the times, I can manage it, so I'm OK." She adds that because she's unable to work, she's focused on filling her time with artistry and working to keep up morale as she continues on her journey to re-learning many of what used to be simple tasks."I am teaching myself every day how to support myself, how to find solutions," she says, such as lying over her bra so that she can hook it across her belly and twist it around, eliminating the need to ask someone else to help her fasten it. "I have always hated somebody else helping me do something or doing it for me. This encouraged me to make an effort to support myself."
View her incredible testament to personal strength below.
Image: zinkevych/Fotolia