Dad Photographs His Daughter As Powerful Women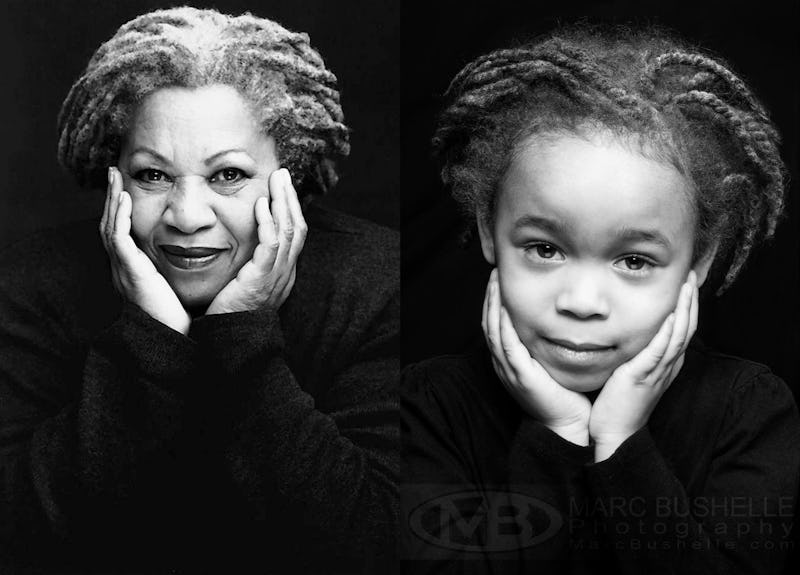 Women's History Month in full effect filling the month with inspiration brought on by women everywhere. However, there is a consensus among us gals that celebrating all that we contribute to the world should not be limited to only one month; after all, our contributions soar well beyond 31 days. Photographer, Marc Bushelle plans to celebrate our contributions well beyond this month in his new photo series with his daughter, who poses as iconic black women.
According to BuzzFeed, Bushelle's five-year-old daughter, Lily, re-creates popular photographs of black women such as Josephine Baker, Bessie Coleman, Grace Jones, and more. He was originally inspired by another series from 2013 titled "Not Just a Girl," a similar project in which a photographer wanted her five-year-old to be introduced to women other than Disney princesses; she and her daughter re-created images of Hellen Keller, Jane Goodall, and Coco Chanel. Bushelle and his wife picked up items after Halloween and visited thrift stores to find props for the different shots, but their daughter isn't just modeling, she is also learning. Bushelle told BuzzFeed that they wanted to make sure that he and his wife were introducing Lily to women "who had been a 'first' something," and that she had already known of some of the women already, for example Bessie Coleman. He anticipates continuing the series, having Lily re-create and learn about female politicians next.
Bushelle's photo series follows in line with other inspirational projects. The Veil Series celebrates women expressing their individuality through wearing hijabs and is a part of the Women of the World Festival in London. Last month's #WeAreBlackHistory photo series, quickly gained popularity on the web as influential women in digital media re-created images of women such as Madame CJ Walker, Rosa Parks, Angela Davis, and more. These series all have one mission: to make sure that reflections of ALL women are saturating the media as much as the unrealistic, pop culture images circulate. And hopefully there are many more of series like these to come.
Images: Marc Bushelle/Facebook