Get Coachella Ready With MAC & Mia Moretti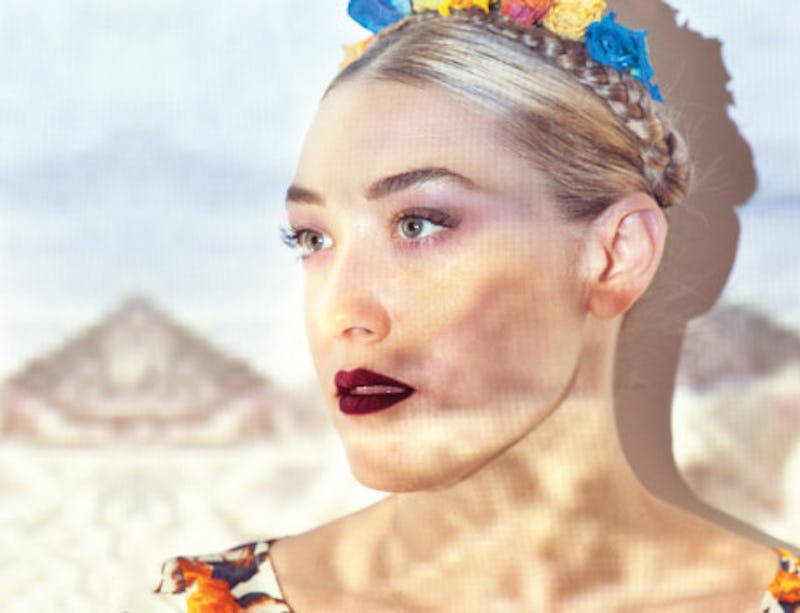 These days, it seems like MAC releases a new special collaboration or themed line at least once a week. Most recently, we've seen the fairy tale hues from the Cinderella collection, the bright pop art colors from The Simpsons line, and some seriously campy goodness from the Rocky Horror collaboration. But we never get tired of limited edition goodies, and the newest mini-collection from MAC is just in time for music festival season. MAC is collaborating with DJ Mia Moretti for a makeup line that'll have music-loving chicks everywhere singing their praises.
The MAC x Mia Moretti collection was designed with the chic grungy-ness and constant swirl of activity for which Coachella is infamous in mind. With products like creamy bronzers and no-brush-required blushes, Moretti has created a line that allows the wearer to be rave-ready with just the quick swipe of a lipstick. "I tried to do it in a more wearable way. I know what my habits are and how they formed, so I tried to keep it very true to myself," the fierce DJ'ing chick told PopSugar.
And the colors of the collection pack just as big of a punch as the parties Moretti DJ'ed at Lollapalooza and SXSW. The "Who's the DJ" lip palette is a standout from the line that features rave-able shades like sweet coral, sheer periwinkle, and bright pink. "You have to be the life of your own party — and take that party everywhere you go," said Moretti in an interview with Style.com. And with this makeup, that'll be as easy as turning up tunes.
The MAC x Mia Moretti will be available online on March 26th.
Images: MAC Cosmetics