CFDA's New Book Features 250 Fashion Designers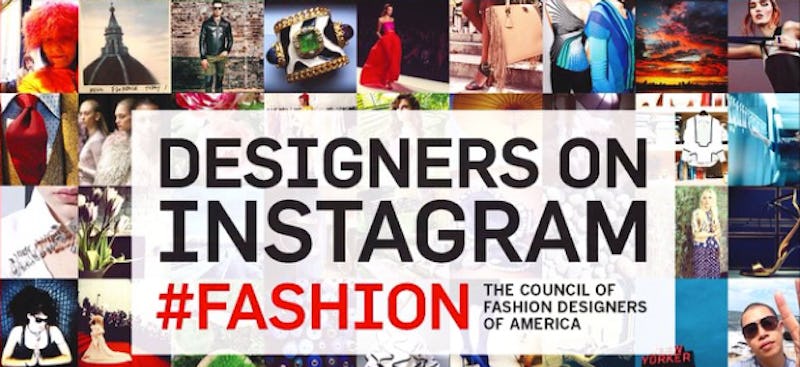 Ever wonder where you could find all the fashion designers you should be following on Instagram in one place? Look no more. The Council of Fashion Designers of America, or the CFDA, will release a new book of Instagram photos called "Designers On Instagram." It will be a "curation of the best images from CFDA designers themselves" and will go on sale on April 14.
The book's idea is actually genius. What do millennials like more than Instagram pics? Probably a book of said Instagram pics. I mean, Kim Kardashian is coming out with a book that's just got pictures of her selfies, so this book will definitely be in demand.
We know of a few designers so far who will be featured in the book: Charlotte Ronson, Nicole Miller, Narciso Rodriguez, Pamella Roland, and Cynthia Rowley are just a handful of the big designers who posted on Instagram about the book. Expect to see them in what is sure to be your most epic coffee table book yet.
The CFDA will announce more details about the book soon with the hashtag #HashtagFashion — another great idea to tie social media to a book about Instagram pictures! Well played, CFDA. Well played.
Images: CFDA/Instagram