Revolve Clothing Launches Bridal Collection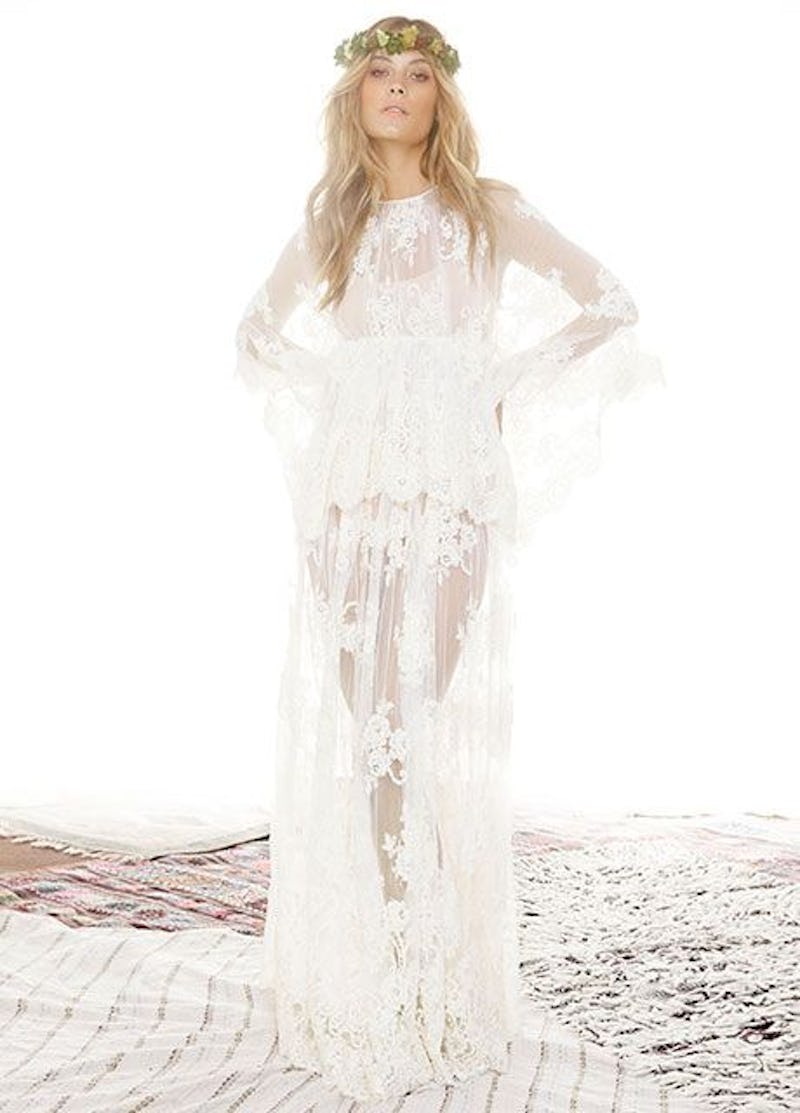 As the Girls generation moves beyond our early twenties and begin contemplating grown-up stuff like taxes and weddings, alternative bridal wear is becoming all the rage. We're a generation of non-traditionalists, often defined by hipsters trying to show off their individuality with pastel hair and high-waisted everything, and many young women are casting aside the princess-y gowns and will only say "I do" to something more contemporary and unique for that walk down the aisle. J.Crew had the right idea when they first introduced the idea of wedding day shorts to their spring 2015 bridal collection, and now Revolve Clothing's new bridal boutique will give hip young brides even more options.
Launching on March 25th, The Wedding Shop at Revolve will feature lacy crop tops, creamy maxi skirts, and enough flower crowns to steal the hearts of every hippie dippy bride in Brooklyn. Definitely not the pouffy, couture confections often seen on Say Yes to the Dress, these soft and dreamy dresses are a refreshing alternative. Each look would fit right in at a beach-side or middle-of-the-forest ceremony.
Now that you've got the bridal gown of your Coachella-fueled dreams, you need the wedding to match. Check out these other wedding to-do's for a day that's as exciting as festival season itself.
1. Flower crowns are obviously a necessity
A must for any flower power bride.
2. A throwback-style band from Portland, OR.
A DJ spinning Top 40? Bite your basic tongue!
3. An open bar stocked only with PBR and Moonshine
Served in mason jars, of course.
4. A wedding photographer that only takes Polaroids
Yeah, have fun finding frames for those.
Images: Revolve Clothing(2), mustbefab/Twitter, Giphy.com, Youtube.com