Watch These Girls Talk Slutty Halloween Costumes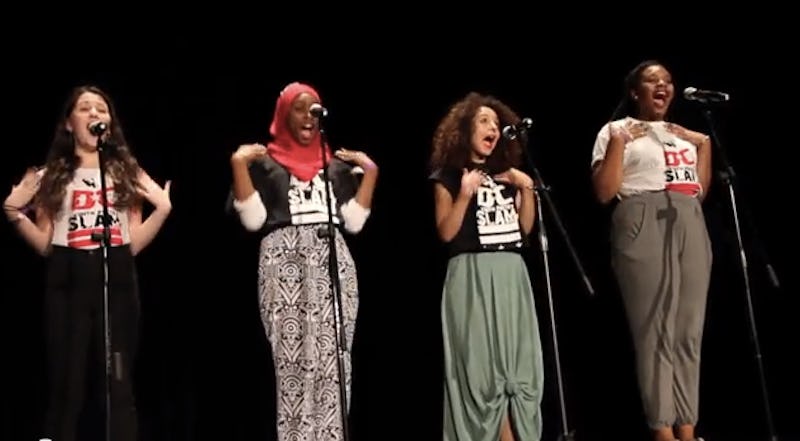 In the waning hours of Halloween, the sexist costume debate rages on. Some of us dressed as scandalous secretaries and sexy kittens because, well, we looked damn good in the costume. Some of us eschewed vanity to don sumo wrestler and wart-covered witch and zombie bride outfits because, well, we thought it was funny or scary or we were making a point. And if modern feminism means that each woman should be able to do whatever she wants and spend her days however she wants and dress however she wants, then maybe I should stop judging the girls outside my subway stop that somehow managed to make Duck Dynasty look slutty. But maybe I am also justified in feeling offended that my local costume shop seems to think that the only way I can dress up as Little Red Riding Hood is if I'm OK with the fact that their version of Little Red Riding Hood looks like she rents motel rooms by the hour.
Perfectly articulating all the cognitive dissonance at the intersection of feminism and Halloween is this rad group of girls from the DC Youth Slam Team. Their killer performance at the 2013 Brave New Voices Grand Slam Finals skewers the slutty costume conundrum and ensures that a lot more women will be dressing as monsters next year.