This Will Make You Believe in True Love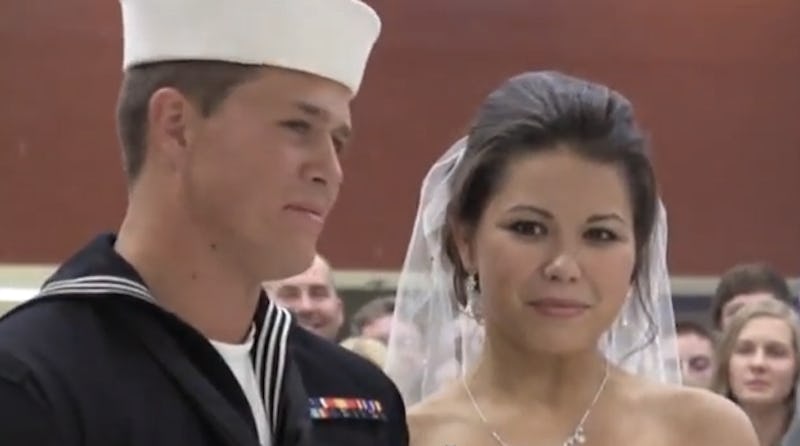 You can just take whatever romantic gesture your significant other just executed and shove it, because it's not going to beat this. US Navy Sailor Dylan Ruffer, 19, was supposed to marry his high school sweetheart, Madison Meinhardt, also 19, in October. Plans changed when Ruffer's deployment to a ship off the coast of Syria was extended, but he told Meinhardt that he wanted to marry her the moment he saw her upon arriving home from his tour. Not ones for pussyfooting around, the pair decided to hold their wedding in front of the arrivals escalators at the Reno-Tahoe International Airport right after Ruffer disembarked from his overseas flight.
The bride only first inquired about an airport wedding three weeks ago, and businesses and community members quickly gathered in support of the plan, donating various nuptial accoutrements. After exchanging vows in front of 200 guests, the crowd advanced to baggage claim, where there was a DJed reception with food from the airport catering services.
"We were expecting a little wedding in the corner," Meinhardt told reporters. "This is definitely more than we could have ever asked for."
This sure makes all those fancy banquet hall weddings seem pretty lame, doesn't it?