Christina Aguilera's Red-Streaked Hair Is A Nod To Her Spiciest Era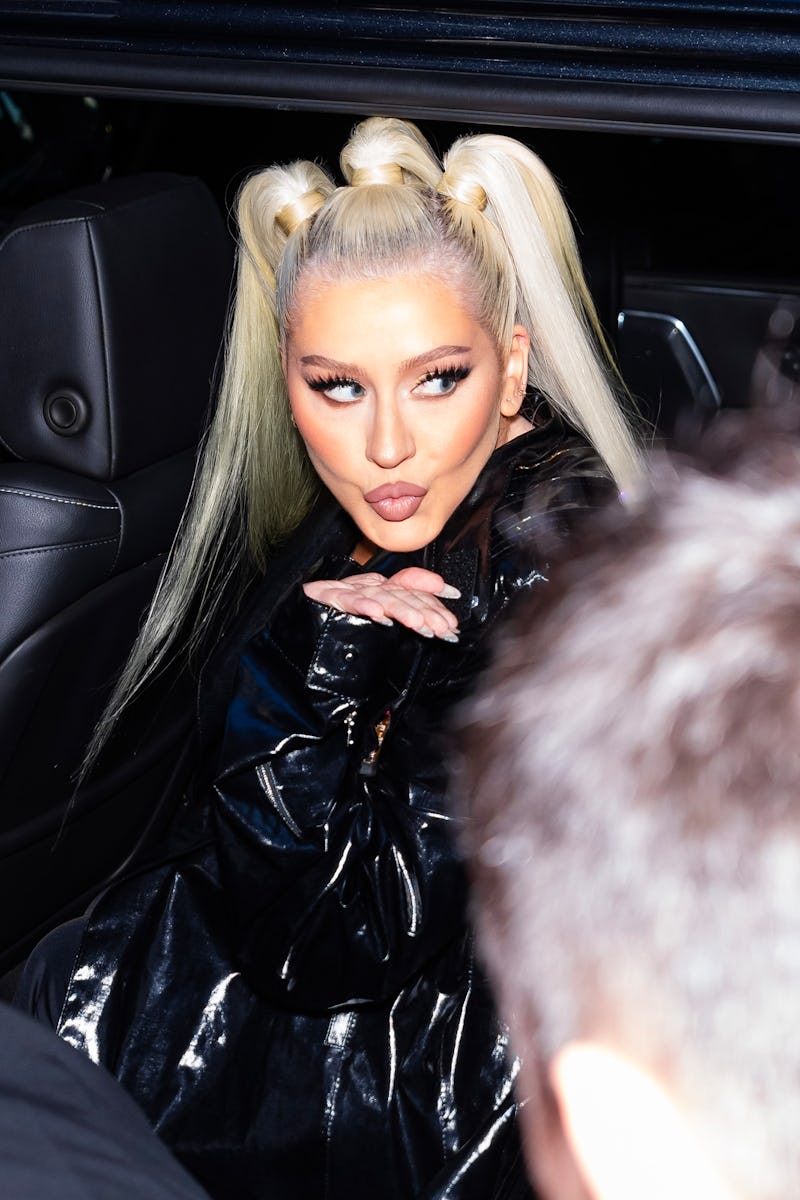 Gotham/GC Images/Getty Images
From the leather chaps in her iconic "Dirrty" video to her recent viral 3D vulva nail art, Christina Aguilera is no stranger to pushing the envelope when it comes to her artistry (and glamour) — but every now and then she also enjoys evoking the earlier looks that made her famous.
In a recent Instagram post, Aguilera shared a clip from her "Ven Conmigo (Solamente Tú)" music video. The song was a single from her second studio album, Mi Reflejo — a time when she rocked icy blonde hair with vivid red streaks underneath, and a 'do that went on to become one of Aguilera's most memorable beauty looks. Several days after sharing the old clip, the star showed fans that she was still into the style by reviving the grungy red streaks IRL during a performance at the EuroPride festival in Malta.
For her show, Aguilera wore mermaid-length blonde waves with bright red extensions styled by Igor Rosales-Jackson, and paired it with a sheer, sparkly black catsuit. For her glam, the artist tapped Etienne Ortega for a look that included glittery red eyeshadow and a chocolatey contoured lip.
Aguilera's long been a fan of early-aughts high-contrast highlights, which stylists say will be trending for fall 2023. She maintained her iconic blonde and red hairstyle throughout her Mi Reflejo era, swapping out red streaks for black ones in time for her third album, Stripped.
Elsewhere, other celebs are also embracing red hues: Megan Fox recently opted for a vibrant red bob, Billie Eilish added red roots to her raven black hair, and Selena Gomez recently stepped out with a bold scarlet lip. Turns out Aguilera's early-2000s look was way ahead of its time.