20 Fall Candles For 2023 That Will Make Your Space Smell Warm & Cozy
Vanilla, amber, and pumpkin scents ahead.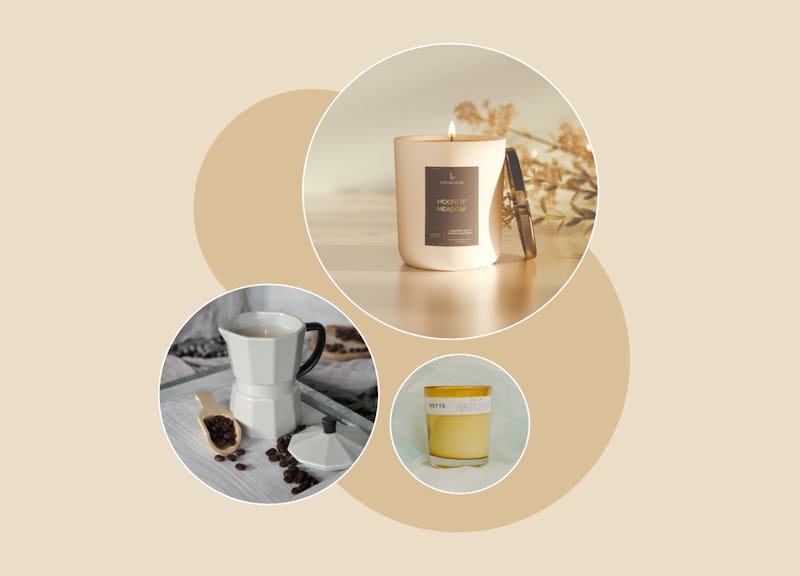 We may receive a portion of sales if you purchase a product through a link in this article.
When it comes to summertime scents, playful notes of tropical coconut, juicy peach, familiar sun-kissed florals such as orange blossom or honeysuckle, and the like are surely expected and well-loved. Though come fall, the it-girl aromas tend to get a bit darker and spicier in comparison, with key notes like nostalgic pumpkin (hello, PSL season), sweet vanilla, comforting coffee, and even the more trendy, tobacco-like aroma of guaiac wood taking centerstage.
"The cooler temps and shorter days encourage us to create a warm and cozy ambiance in our homes," Jen Reed, a shopping-obsessed influencer known as @thesisterstudioig and founder of Life in Lilac, tells Bustle. "This gives us the best reason to burn our candles and fill our spaces with the alluring and inviting scents of fall."
That being said, Reed notes that there a few faux pas and best practices when it comes to burning your candles. For one? "Always trim your cotton wick before and after burning," she says, explaining that the step ensures a cleaner and more efficient burn.
Reed also advises against burning your candle for more than four hours at a time. Instead, she suggests making it a ritual to only allow your candle to burn for at least two to three hours each time you light it. As for Reed's last tip: "After every burn, take a moment to re-center the wick and let your candle completely cool before lighting again."
In need of a fresh candle (or a few) to add a bit of luxe to your home while you binge-watch your fave horror series? Here are 20 candles for fall 2023, from cool indie finds to more wallet-friendly steals, that bring with them the essence of the cozy autumn season.