I Want To Gatekeep This Sulwhasoo Serum, But I Won't
Meet the K-beauty product with a storied legacy.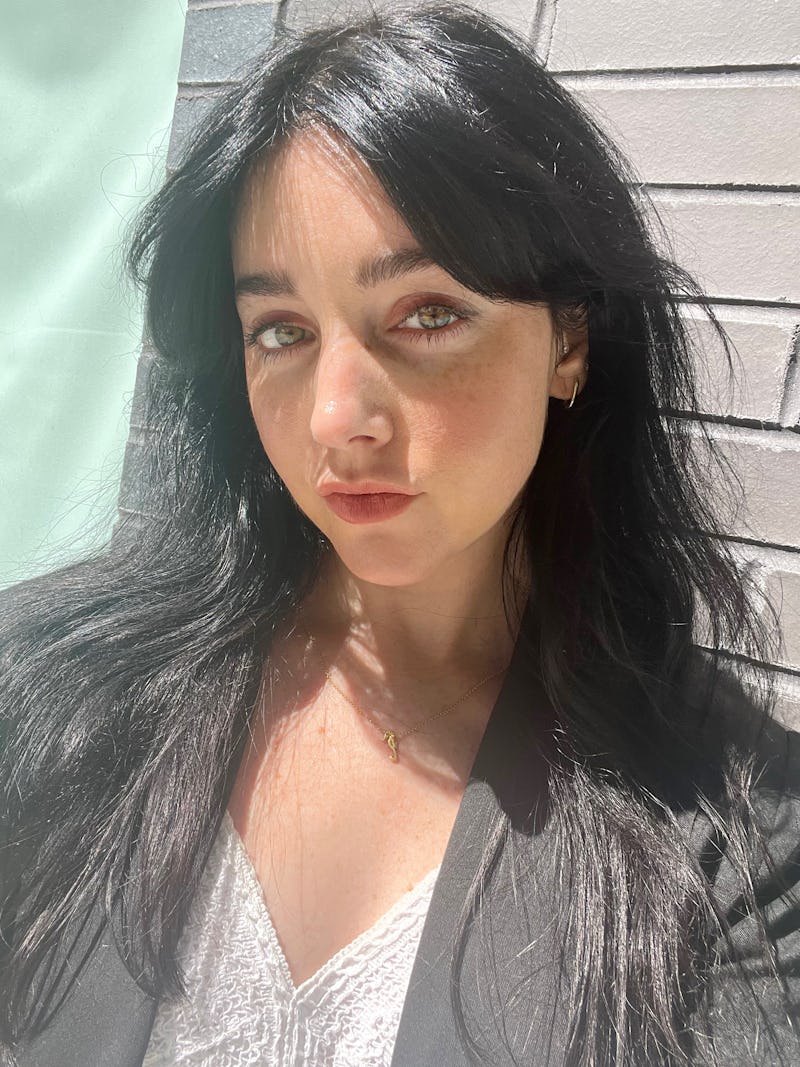 We may receive a portion of sales if you purchase a product through a link in this article.
As a beauty editor, I'm constantly rotating products in my skin care regimen so I can try the latest launches. This doesn't always bode well for my complexion — any dermatologist will tell you that consistency is key, so my always-in-flux routine can sometimes result in breakouts, redness, irritation, and inflammation. Whenever that happens, I reach for a Korean skin care product, since they're generally known for being soothing. As of late, my magical skin cure-all has been Sulwhasoo's First Care Activating Serum.
If you're not familiar, know that this particular serum is arguably the most iconic one in K-beauty history. To be clear: One bottle of the stuff is sold every 10 seconds in Korea, and it's Sulwhasoo's best-selling product (and Sulwhasoo is one of the most iconic beauty brands of the country, FYI). Its cult status is for good reason — the formula is packed with only gentle, skin-loving ingredients, and it works to revive and strengthen your complexion. I've been using it all summer, and I can genuinely say it's like a hug for your skin in a bottle; my glow has never been brighter.
Back in June, I was lucky enough to visit Sulwhasoo's headquarters in Seoul, South Korea, where I got to visit the lab where the elixir is made. Read on for everything to know about the K-beauty staple, what it's done for my skin, and why it deserves a spot on your vanity, too.
Fast Facts
Price: $89
Best for: Instant hydration and TLC
Your rating: 5/5
Brand: Sulwhasoo
What we like: It's gentle, hydrating, brightening, and firming while being skin barrier-friendly
What we don't like: I've got no complaints!
The Sulwhasoo First Care Activating Serum
The First Care Activating Serum has a storied history: It actually first came to market in 1997. Since then, Sulwhasoo has updated the formula multiple times, and the current version — number six — just dropped this month. The standout feature? The addition of fermented ginseng. Fermented beauty ingredients, BTW, happen to be easier for your skin to absorb since the fermentation process makes the molecules even smaller and more potent.
Though the product has had multiple iterations, its function has remained the same since its beginning. Think of it as your first step post-cleansing — it's basically a toner-meets-serum that works to both supercharge your barrier and prep your skin for the rest of your routine.
The Ingredients
To pull back the curtain, know that the ginseng is a star ingredient in the serum — and it's also a key ingredient behind Sulwhasoo's legacy in the beauty world. The brand's parent company, Amorepacific, was actually the first-ever company to incorporate ginseng into skin care with its ABC Ginseng Cream in 1966. As Michelle Shieh, scientific communications manager at Amorepacific's New York R&I Center, says, "Sulwhasoo has continued to evolve our research since then, and we currently hold many patents on Korean ginseng and have published over 100 related academic papers."
Ginseng, BTW, is magically healing in applications beyond the skin. The superfood boasts a long roster of benefits for your health when ingested, and it's an ingredient that's widely used and highly regarded in Korea, says Shieh. (I saw so much dried ginseng in Seoul's Myeongdong market.) "Sulwhasoo's research began with a simple question: If ginseng is good for the body, could it also benefit the skin?" she tells Bustle. Well, as it turns out, ginseng's beauty perks are just as impressive as its dietary prowess. It's rich in ginsenosides, an antioxidant-rich component that's been shown to reduce fine lines and wrinkles and protect skin from oxidative stress and UV damage. Ginseng also helps brighten and firm the skin, increase collagen production, and boost hydration. And, BTW, Sulwhasoo utilizes Korean ginseng for its formulas, which their research has found to have the highest amount of ginsenosides. Not only that, but the brand uses every single part of the ginseng root — which I saw firsthand in the lab — and puts it through a bioconversion technology so that a highly concentrated, bio-available format goes into the bottles.
Beyond the incredible ginseng, the First Care Activating Serum also contains the original formula's herbal blend, which includes: lotus, an ingredient that protects the skin from UV rays; white lily, which is incredibly soothing; Solomon's seal, a healing herb; peony, which helps reduce dark spots, and Rehmannia, an anti-inflammatory and anti-aging powerhouse.
Essentially, this herbal concoction works restorative wonders on your skin so that it's visibly brighter, plumper, and more hydrated.
My Skin
As I mentioned, my skin was angry earlier this summer thanks to too many different ingredients being thrown at it; my barrier was inflamed, my complexion was red, and I was dealing with some pesky breakouts. What it really needed was something uber-gentle that would repair my barrier with some TLC — which is exactly what the First Care Activating Serum is meant to do.
First Impression
When I first pumped some of the serum onto my hand, I was drawn to its unique texture. It's a burnt orange gel-like liquid that, upon patting it into my skin, feels like a surge of moisture on my face. My skin drank it up instantly, and it didn't feel sticky; all that remained was my newly bouncy, extra-soft complexion.
One pump was enough to cover my entire face, but I ended up using two for a little extra hydration. I noticed that it truly felt like a mix between a hydrating toner, an essence, and a serum — once I applied another serum directly afterwards, my skin soaked it right up, thanks to the First Care Activating Serum's skin-priming formula. But it also made my complexion instantly look more radiant, which is a result I'm more used to with serums. In short: It was love at first application.
The Results
With regular use, I can happily say that the First Care Activating Serum has single-handedly revived my skin barrier back to its healthy state — and then some. My complexion is smoother, softer, more even, and more moisturized. Any last bits of redness have completely vanished. Some of the crepey lines around my eyes and mouth have diminished. I just look more glowy.
Applying this serum is actually a step in my skin care routine that I look forward to. It feels luxurious to pat the golden elixir onto my face; the fresh, herbal scent is so refreshing, and I always love peeking at my newly brighter, more hydrated glow afterwards. It feels like I'm in on a K-beauty secret — and I'm here to tell you that it's the real deal.
The Verdict
I can see why this serum is sold every 10 seconds in Korea, the mecca of all things innovative in beauty. My skin has never looked better. Whether your skin barrier needs some help, you're dealing with a bout of dryness or redness, or you're just looking to improve your skin's overall appearance, this product has got you. I know I'll be stocking up the second I run out.
Studies referenced:
Bai, L. (2018). Rehmannia glutinosa exhibits anti‐aging effect through maintaining the quiescence and decreasing the senescence of hematopoietic stem cells. Animal Models and Experimental Medicine, 1(3), 194-202. https://doi.org/10.1002/ame2.12034
Kim, Y. (2015). Photoprotective Effect of Lotus (Nelumbo nucifera Gaertn.) Seed Tea against UVB Irradiation. Preventive Nutrition and Food Science, 20(3), 162-168. https://doi.org/10.3746/pnf.2015.20.3.162
Meng, H. (2022). Bibliometric analysis of the effects of ginseng on skin. J Cosmet Dermatol. PMID: 34520601. DOI: 10.1111/jocd.14450
Qiu, J. (2016). The skin-depigmenting potential of Paeonia lactiflora root extract and paeoniflorin: in vitro evaluation using reconstructed pigmented human epidermis. Int J Cosmet Sci. PMID: 26826350 DOI: 10.1111/ics.12309
Tang, Y. (2022). Potential Applications of Lilium Plants in Cosmetics: A Comprehensive Review Based on Research Papers and Patents. Antioxidants, 11(8). https://doi.org/10.3390/antiox11081458
Yang, Y. (2017). Ginseng: An Nonnegligible Natural Remedy for Healthy Aging. Aging and Disease, 8(6), 708-720. https://doi.org/10.14336/AD.2017.0707