These Are The Feminist Books You Should Read In 2019, According To Experts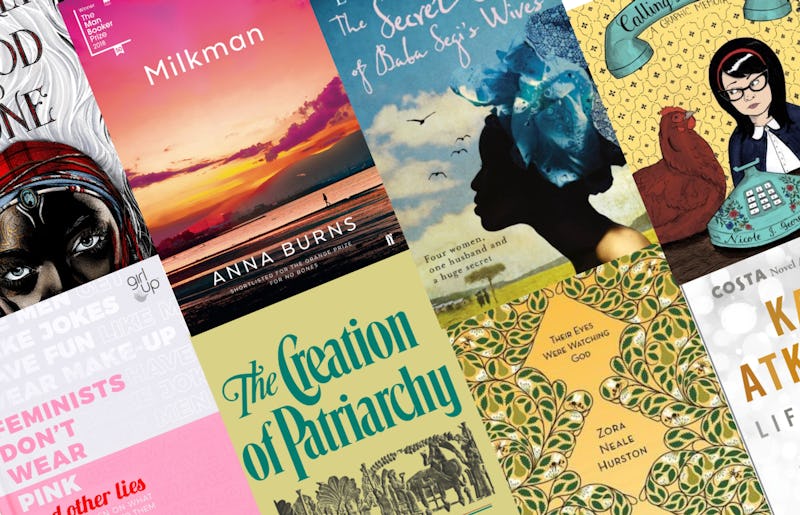 There are many ways to celebrate and support women, whether it's telling those close to you exactly what makes them so great, boosting the efforts of your inspirational women colleagues, or putting coins in the purses of women whose work you admire. But one way of showing your appreciation for amazing women that has the added benefit of allowing you to directly absorb their wit and wisdom is purchasing and reading their books. To mark International Women's Day 2019, I asked eight experts on the subject from around the country to recommend their favourite feminist books.
From gripping fantasy adventures and groundbreaking graphic novels to essential feminist criticism and influential essay collections, these reads will keep you entertained, informed, and inspired all the way through to International Women's Day 2020. Read on for contributions from Dardishi, a Glasgow-based zine and arts festival celebrating the work of Arab and North African womxn, Emalee Beddoes-Davis, the curator of Women Power Protest at Birmingham Museum, Melissa Cummings-Quarry from London's Black Girls Book Club, and so many more besides. If you need me, you'll find me reading in a fortress made from feminist books.