17 Offensive Friends Jokes You May Have Missed The First Time Around
So no one told you Friends was going to be this way.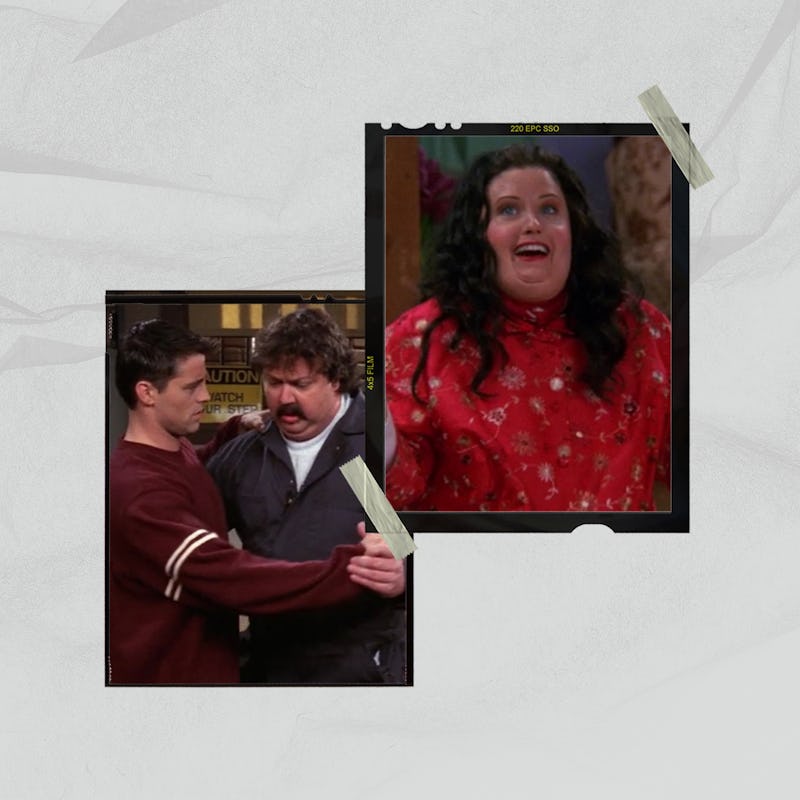 Warner Bros. Television
Have you ever sat down in front of the television or computer, ready for a nostalgia-driven comfort marathon of an old sitcom, only to have your viewing experience jolted by an off-color joke? That happens a lot when it comes to all the offensive things said on Friends. No one is saying that the lucrative '90s sitcom was perfect. Keen-eyed viewers have a lot of questions about certain plot points in the series because it wasn't exactly politically correct throughout its decade-long run from 1994 to 2004.
Further conversation about the show's problematic elements, especially its lack of diversity in casting, followed after the show's reunion special aired in May 2021. Co-creator Kevin Bright told The Hollywood Reporter that the decision to have an entirely white cast "was not the goal," but rather to find individuals that had great on-screen chemistry with one another. "There are different priorities today and so much has changed," he said. "It's important for today's shows to be reflective of the ways society truly is."
"The cast is the cast," reunion special director Ben Winston told The Times. "It was made in 1994. I think it's remarkable how well it does stand the test of time." But does it really? One moment you're watching a goofy argument between best friends or siblings on the sitcom, and suddenly you're hit with a body-shaming joke or some glaring homophobia. It doesn't stop there either — the show also dabbled in sexism and classism in some pretty unfortunate ways.
While we're not saying it's impossible to watch the series and still enjoy it with a modern sensibility, you should probably be prepared to cringe at least a few times per season as you make your way through some of the show's more contentious episodes.
Here are some of the most offensive things said on Friends.
You may have missed these offensive Friends jokes the first time around, but now you'll be able to keep an eye out for them during your next rewatch.
This article was originally published on