These 17 Netflix Original Movies Are Perfect For Your Next Date Night
Netflix-and-chill nights are classics for a reason.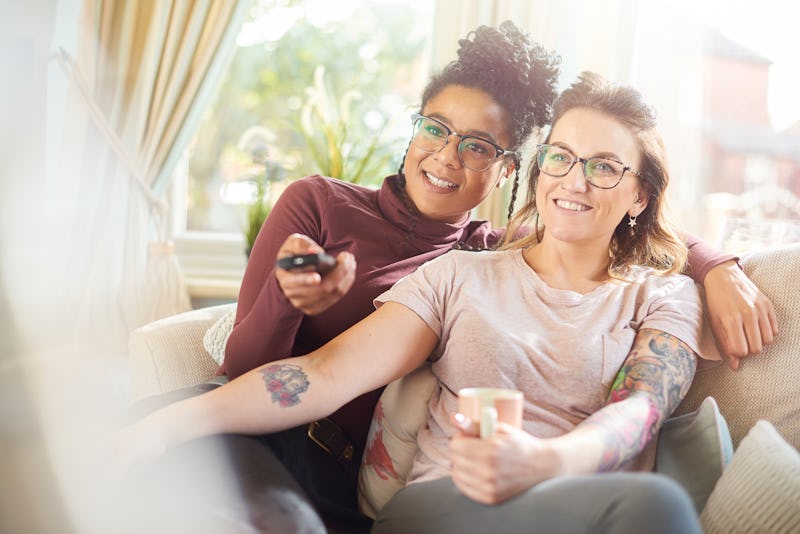 sturti/E+/Getty Images
With all the articles out there about exciting, unusual, and unconventional date ideas, the idea of sitting on a couch and watching a movie might seem... quaint. Yet what might feel dull and overdone is not to be ignored; after all, Netflix and chill nights are classics for a reason. Sometimes you just want to close out the rest of the world and spend a quiet night inside with the one you love and enjoy some onscreen entertainment together. If that's the case for you, you're in luck. Here are 17 movies on Netflix that will be perfect for your next date night.
This list includes plenty of romance, romantic comedies, romantic thrillers, and romantic dramas — after all, why not take advantage of the human brain's hardwiring for mimicry and use movie scenes as excellent examples for you and your boo to follow? There's also a smattering of the various types of love beyond romantic — the bromance and buddying up of Pee-wee's Big Holiday, the love of a girl for her pet and bestie that pushes her to get her back at all costs in Okja, and a dad trying to win back the affection of his daughter with his newly-acquired superpowers in Psychokinesis. As these films will show you, love is indeed a many-splendored thing.
That's 17 (wildly) different ways to say, "I love you," each perfect for an easy hang with the one you care about.
This article was originally published on