Olympic Swimmer Adam Peaty Is Officially Single
He and Eirianedd Munro split after three years.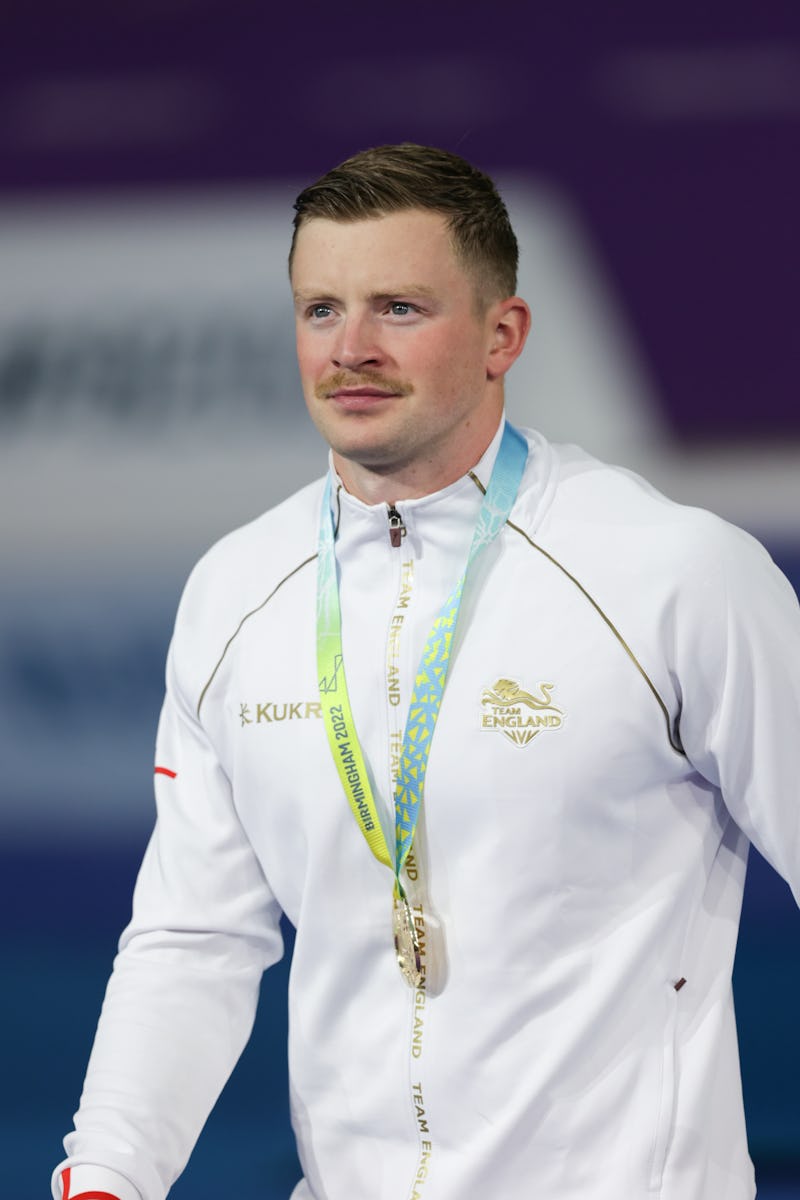 NurPhoto/NurPhoto/Getty Images
After three years together, Olympic swimmer Adam Peaty and his girlfriend Eirianedd Munro have announced that they are ending their relationship. The 27-year-old confirmed the break-up in an Instagram post on Aug. 23, paying tribute to Munro's incredible parenting and her unwavering support of his sporting career. "Eiri and I have decided to go our separate ways," he wrote, alongside a family photo. "We have enjoyed a wonderful three years together, 2 of those with our gorgeous son George."
"Our priority has always been to provide the happiest and healthiest home environment for him, and right now that means ending our romantic relationship. I could not ask for a greater mother for George and I am so grateful to Eiri for her amazing support over the last three years," he concluded. "Eiri and George, I'm sorry for letting you down."
"My only interest is for the well-being of our family at this difficult time so I ask that our privacy is respected and I won't be saying anything further," Peaty added. The break-up may come as a surprise to many after the ex-couple enjoyed a recent holiday together to Santorini in Greece, posing for photos together and teaching their son how to swim.
His former partner Munro said that she was planning on stepping back from social media following the split, and asked fans to try and refrain from speculating about her break-up. "The last three years have been so, so, amazing," she wrote on her Instagram Stories. "Our little family have experienced so much laughter, love, and joy. You guys have been such a significant part of that."
Munro concluded her post with, "This next chapter of my life is surely going to be a difficult one. I would appreciate that people would refrain from commenting, speculating, or messaging. I have shared so much of my life, but for now, I am choosing privacy and I hope that you will all respect that."
An eight-time World Champion, Peaty came first in the Men's 100m breaststroke at the Tokyo Olympics in 2021, scoring his second Olympic gold. After winning his first Olympic gold back in 2016, Peaty dedicated his second win to his family. Elsewhere last year, he also competed in Strictly Come Dancing alongside dance partner Katya Jones, finishing in ninth place.
You might be wondering how one might meet an Olympic gold medalist. OK Magazine reported that Peaty and Munro first met at Loughborough University; he was training there, while she was studying. Munro is a Fine Art graduate, sharing her work online to her Instagram followers.
Peaty has been open about how much work he put into training for the Tokyo Olympics, attributing some of his success to the fact that he wanted it so badly. However, on Instagram, he also shared another new motivation to succeed. In Sept 2020, Munro and Peaty's first son, George-Anderson Adetola Peaty was born.
Sharing the news of his birth, Munro wrote, "George-Anderson Adetola Peaty. 5:45 a.m. 11/09/2020. 9lb 1oz. Everything I've ever wanted is now in my arms." Peaty shared the same sentiments and wrote, "I'm so proud of you @eirimunro and I love you both incredibly."
Whilst it's clear that Peaty has been putting in the hours to excel at the Olympics and, more recently the Commonwealth Games, he also regularly shares some ridiculously cute snaps and videos of himself and his son in the pool. Like father, like son.
Contributions from Daniela Cabrera and El Hunt.
This article was originally published on