Adam Lambert Called Out The George Michael Biopic Over Potential Casting
White Lotus star Theo James is currently tipped to play George Michael.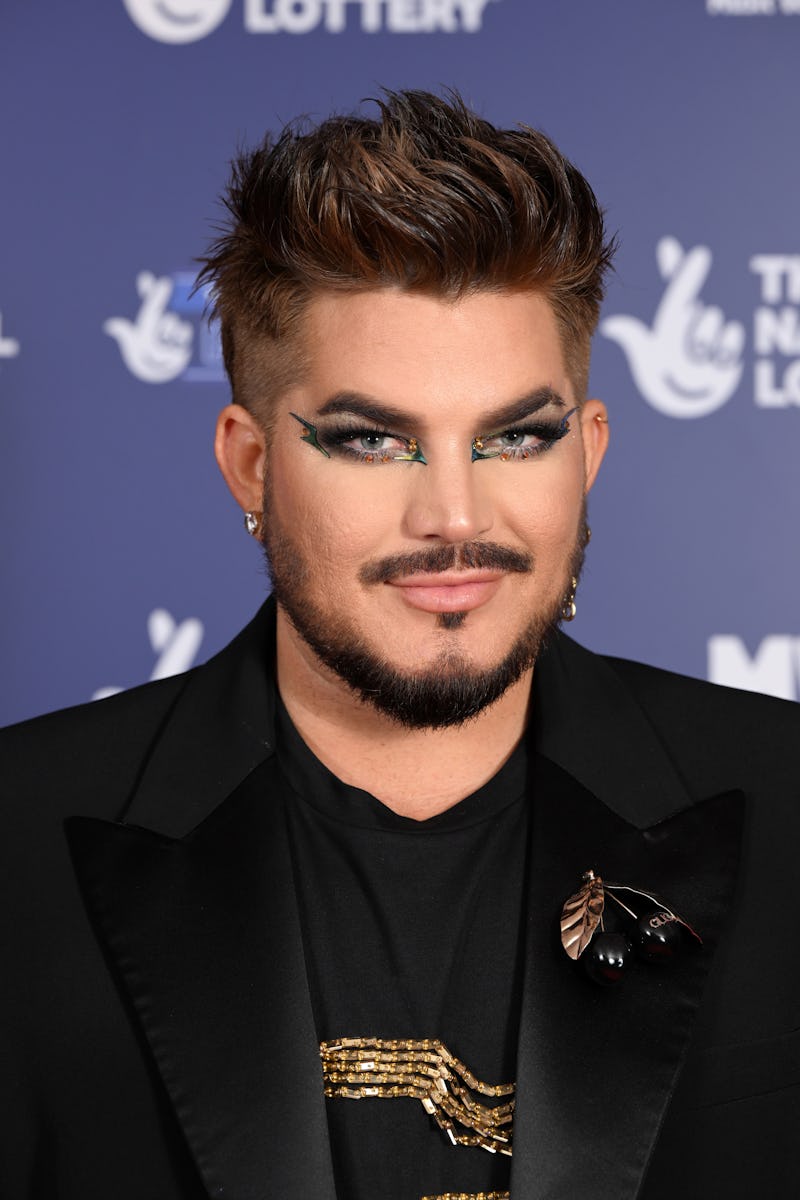 Jeff Spicer/Getty Images Entertainment/Getty Images
Following the box office success of music biopics including Bohemian Rhapsody and Rocketman, reports of a big-screen adaptation of the life of George Michael were welcomed by many fans of the late singer. Industry insiders claimed producers are eyeing up The White Lotus Season 2 star Theo James to portray Michael in the rumoured biopic, as they believe him to be "perfect for the part." However, not everyone was quite so enthused by the reports, and singer Adam Lambert criticised the idea of James being cast in the role.
Writing on Instagram under a post sharing the casting reports, the American Idol runner-up commented: "Yay another straight man playing a gay icon" along with an eye-roll emoji.
Lambert's comment sparked a wave of reaction on social media, and many fans agreed with the Queen collaborator's stance. "There are more than enough deserving queer actors that could get this role," one Instagram user wrote.
However, others took a different view, claiming an actor's sexuality does not determine their ability to portray a particular character. "Sir, he's acting. That's kind of the point. It's not a documentary," another fan commented.
During a recent appearance on Watch What Happens Live, James was asked whether or not he'd be interested in portraying Michael in a big-screen biopic, to which he responded: "Oh yeah, I would love that. He is an icon."
Meanwhile, on Jan. 16, the "Careless Whisper" hitmaker's estate released a statement denying any involvement in the rumored biopic.
"To all of George's Lovelies, fans and lovers of his music, a story has been published stating that George Michael's family has endorsed a so called 'biopic' about his life," the statement read. "On behalf of George's family and [George Michael Entertainment] we want to make it clear that there is no truth whatsoever in this story, we know nothing about this project and will not be endorsing it in any way."