Alison Brie & Dave Franco Reading Thirst Tweets To Each Other Got Wild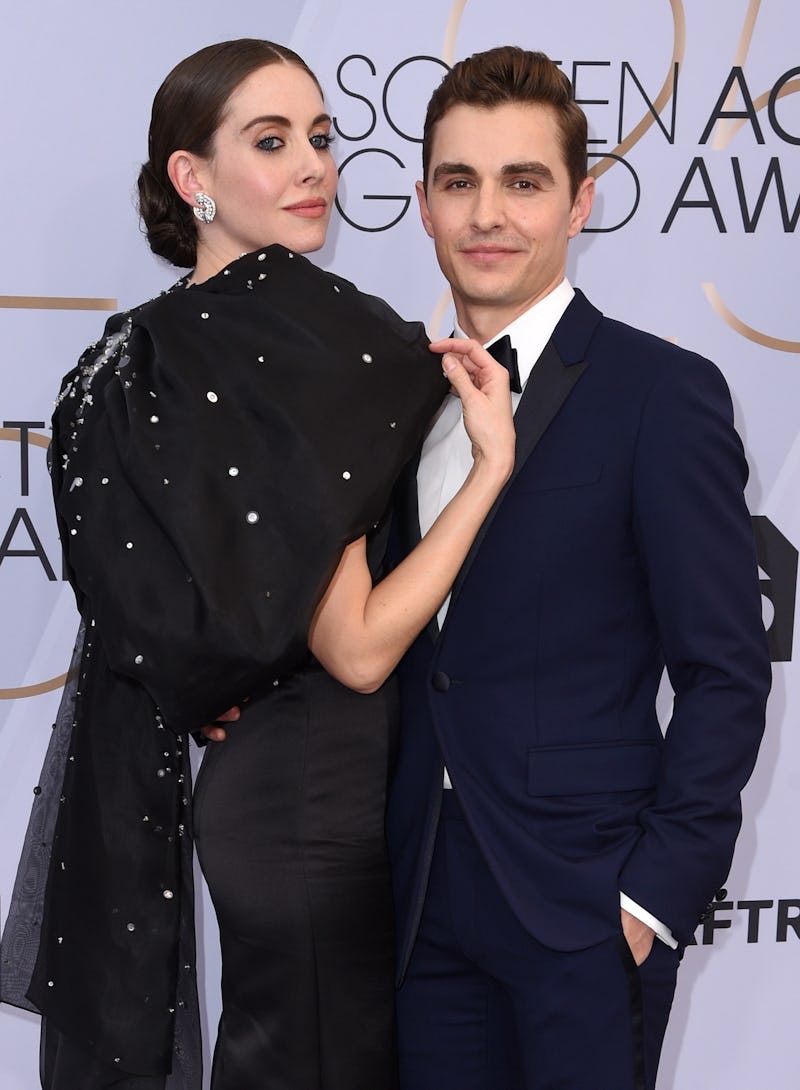 Variety/Penske Media/Getty Images
If Alison Brie and Dave Franco somehow didn't know that fans have some very dirty thoughts about them, they do now. While promoting their film Somebody I Used to Know together, the spouses filmed a video for BuzzFeed's Thirst Tweets series, and unsurprisingly, things got pretty smutty. Their thirsty fans dreamed about the possibility of being their sugar baby, threesomes, and more, and even Brie and Franco seemed unprepared for some of the tweets they saw.
The messages got more and more salacious as the married couple went through them, each reading tweets about the other. At first, fans were complimenting parts of the stars' anatomy, but soon they were sharing a willingness to sacrifice their own limbs to Brie and Franco. Several people also called them "mommy" and "daddy," which Brie told Franco she's "cool with."
And then there was a lot of talk about butts. A lot. Those tweets were more common than the couple anticipated, as they made clear. "There was 22 of these; I think 19 had to do with b*ttholes," Franco reflected at the end, making Brie laugh. She added, "They know we love b*ttholes, in general." Watch below, if you're prepared for an NSFW experience.
More thirsty tweets may hit the Twitterverse as fans watch Somebody I Used to Know on Amazon Prime Video. The two co-wrote it, Brie stars in it, and Franco directed it, meaning he was behind the camera while she shot romantic scenes with co-star Jay Ellis. Asked what that was like during a recent Jezebel interview, she said it's not weird for her or her husband.
"It doesn't make Dave and I uncomfortable," she said, going on to explain, "I realize that it sounds wild, but we are actors, this is our job. It's actually not that weird. And with something like this, because it's our baby that we made together, I think our first priority is always just the movie. Does this scene feel right and good?"
Ellis, her onscreen love interest, on the other hand, admitted it was a little awkward for him during an appearance on The Kelly Clarkson Show on Feb. 1. He recalled a scene they were shooting where Franco told him he could sit closer to Brie, and he was like, "Are you sure? … It feels like I'm really close to your wife, man."
Ironically, the same situation that had Ellis stressed would be a dream come true for many people, based on their extremely thirsty tweets about Brie and Franco.