All The Christmas Movies & TV Coming To Netflix For The Holidays
From The Princess Switch: Switched Again to The Great British Baking Show: Holidays.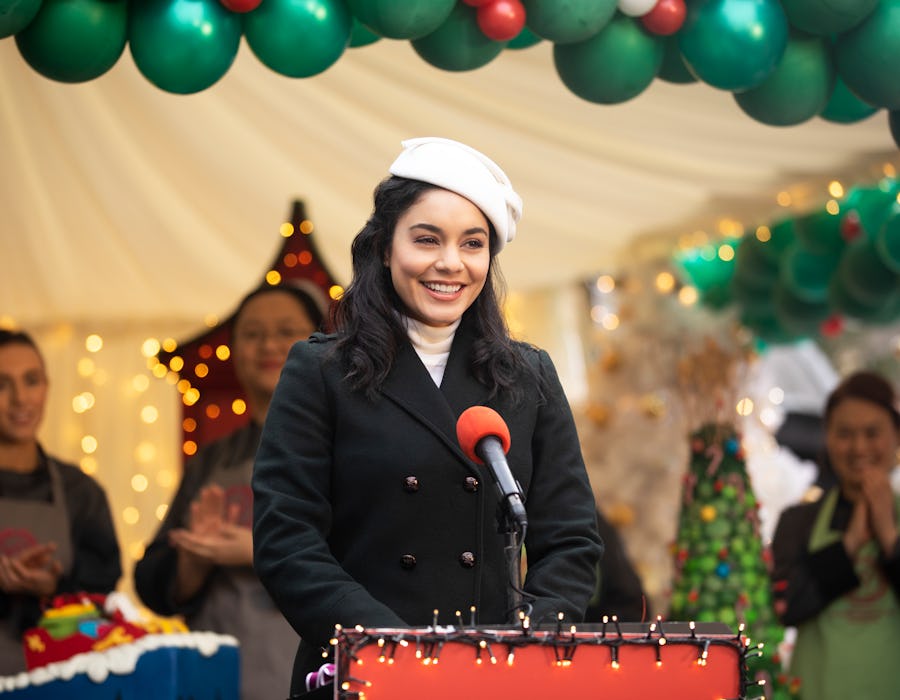 Courtesy of Netflix
If there was ever a year that needed Christmas movies to bring some holiday cheer, it's 2020. Luckily, one particular streaming service is trying to put a little joy back into our lives. On Wednesday, Oct. 7, Netflix released its 2020 holiday movies & TV schedule, and there's a lot to look forward to, including not one, not two, but three Vanessa Hudgens' in The Princess Switch sequel.
There's actually quite a bit of original content dropping on Netflix this holiday season. From the third season of The Great British Baking Show: Holidays, to romantic movies starring Emma Roberts and Kat Graham, to the return of Kurt Russell and Goldie Hawn as Mr. and Mrs. Claus, to Dolly Parton's new Christmas special, Netflix has a lot to offer this year, with premieres beginning in October and lasting through December.
With all that said, let's take a closer look at some of the highlights of Netflix's holiday content.
If you're desperate for Christmas content now, there's always the Christmas Prince trilogy, currently streaming on Netflix, to keep you warm until the 2020 holiday season truly begins.