Alyson Stoner Says She Went To Rehab After Auditioning For The Hunger Games
The Camp Rock star became "obsessive" about training for her audition to play Katniss Everdeen.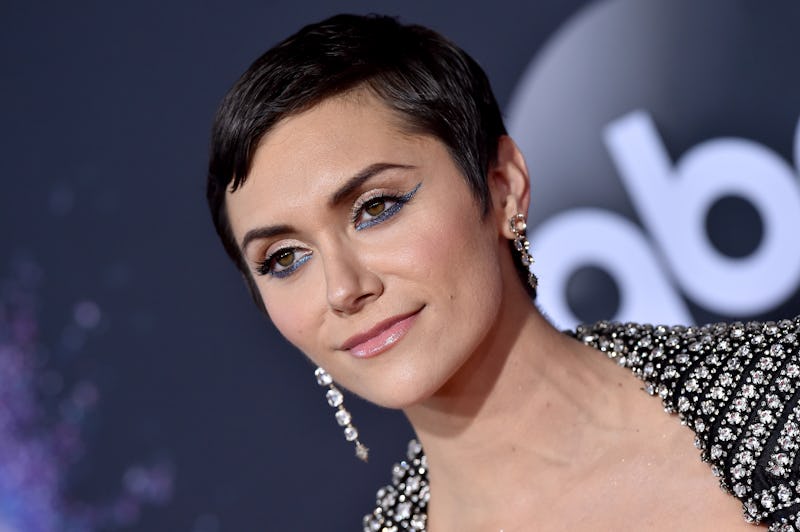 Axelle/Bauer-Griffin/FilmMagic/Getty Images
Alyson Stoner was in the running to play Katniss Everdeen, but she decided to put her health first. In a new interview with Access Hollywood on June 16, Stoner revealed that she checked into a rehab facility after auditioning for the role of Katniss in The Hunger Games films, stating that she became "obsessive" over her preparations for the audition. The part ultimately went to Jennifer Lawrence.
"I am not sure I have ever shared this explicitly, but I was auditioning for the Hunger Games for the lead role, Katniss," she said. "I was so committed to the audition process that I underwent very intense physical training, and I was on a very restrictive diet. My hair is starting to fall out, my skin is sallow, and I'm medically underweight. I feel obsessive about these behaviors, and I really need help. So I checked myself into rehab."
Stoner explained that when she arrived for inpatient treatment, she saw that some DVDs of her films were available for patients to watch, which made her uncomfortable at the time. "I had that moment of, 'Is it ok if I ask them to not play those while I'm here?' and wondering, 'Am I allowed to advocate for myself that way?'" she explained. "Because typically I am here for everyone's entertainment, but right now I really need privacy and to be authentic."
This is not the first time that Stoner has opened up about her traumatic experiences as a young actor. In April 2021, the Camp Rock star wrote an op-ed about child stardom for PEOPLE, saying that she was a "machine" by the age of 12, to the detriment of her health. "My body is medically undernourished and chronically stressed, which later will evolve into severe eating disorders, adrenal fatigue and mandatory bedrest," she wrote of that period.
In the essay, Stoner wrote about checking into rehab when she was just 17 years old in 2011, which is also when Hunger Games auditions were being held. Her fellow Disney Channel alum Debby Ryan actually confirmed that Stoner was "training" to land the role of Katniss at the time. "Knowing her better almost than I know myself, she has this dedication and this hardcore-ness," Ryan told MTV News. "She can kick butt in an arena, so I think she would be an insane Katniss. She's been training. She's like climbing rocks and walls and trees."
While she didn't land her dream role, Stoner said the experience only helped improve her health in the long-run, expressing gratitude that she got the help she needed. "I chose to recover, and I am so fortunate I had access to the support," she said. "That's not the case for many people."
If you or someone you know has an eating disorder and needs help, call the National Eating Disorders Association helpline at 1-800-931-2237, text 741741, or chat online with a Helpline volunteer here.