Amanda Bynes Was Released From The Hospital 3 Weeks After Psychiatric Hold
The actor will reportedly continue to receive "outpatient treatment" in the wake of her hospitalization.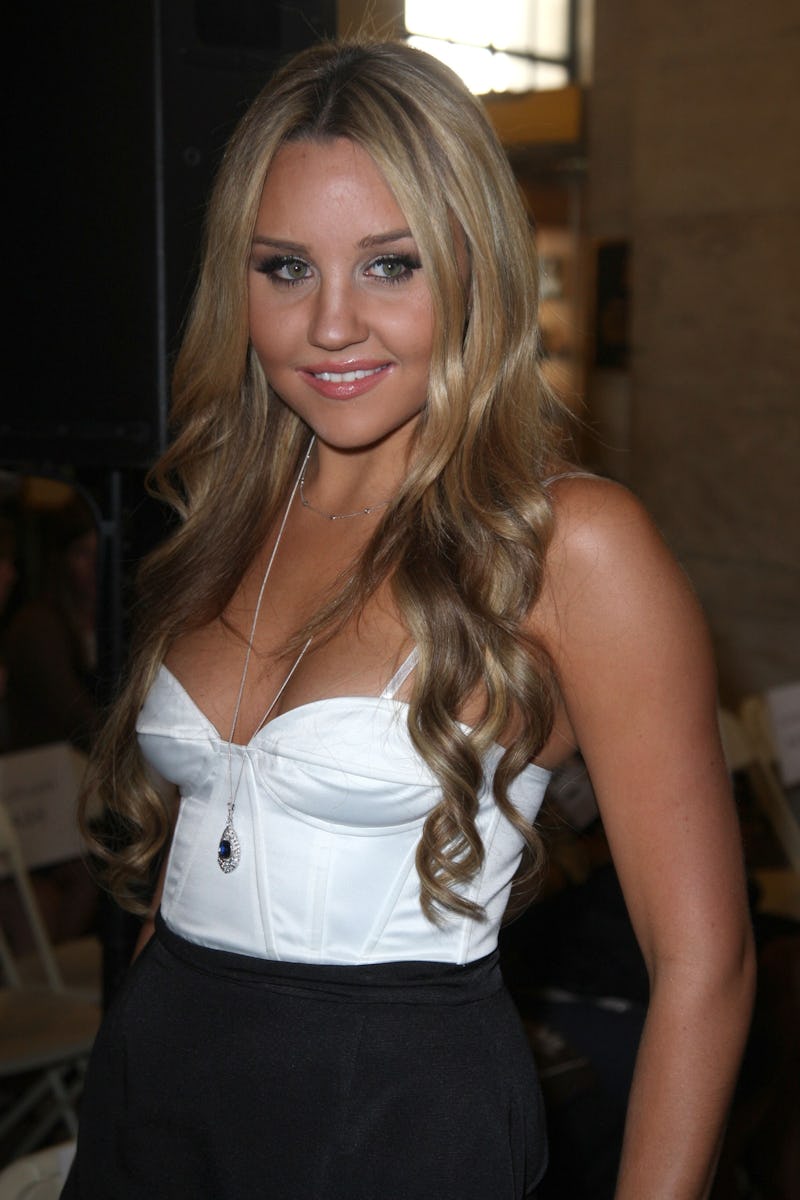 Patrick McMullan/Patrick McMullan/Getty Images
On March 20, reports emerged that Amanda Bynes had been placed under a 72-hour psychiatric hold. The actor was reportedly seen wandering the streets of Los Angeles on Sunday, March 19, where she, per TMZ, caught the attention of a driver and informed them she had experienced a "psychotic episode." Bynes is then said to have phoned the emergency services herself, and was subsequently escorted to a police station where a mental health team made the decision to place her on a "5150 psychiatric hold."
As reported by TMZ, Bynes was released from a Los Angeles hospital on April 10, after both she and her doctors agreed that she was ready to return to her day-to-day life. However, Bynes will continue to receive outpatient treatment and work with doctors and specialists that will make sure she gets the care she needs. She will also keep living at the same home, and a conservatorship is not being considered, meaning Bynes will retain her independence.
On March 26, the outlet previously reported that Bynes' psychiatric hold had been extended for at least another week. The 37-year-old star is reportedly not currently in direct contact with "anyone close to her," according to the publication. This includes her ex-fiancé, Paul Michael, who claims he hasn't lived with the actor since January.
Bynes was scheduled to appear at '90s Con 2023 in Connecticut on March 18. However, according to event organisers That's 4 Entertainment, the actor dropped out of the event the day earlier, due to an "unknown illness." Speaking to Entertainment Tonight, Kenan Thompson and Kel Mitchell — who starred alongside Bynes on Nickelodeon's All That — sent well wishes to their former co-star after she skipped the cast reunion. "I've just been praying for her," Mitchell told ET, ahead of the reports of her hospitalisation.
In addition to All That, Bynes rose to fame in the late '90s starring on Nickelodeon shows including The Amanda Show. The actor later enjoyed big-screen success in hit comedies such as She's The Man, What A Girl Wants, Big Fat Liar, and Easy A.
In 2013, Bynes was placed under a 9-year conservatorship, with her parents at the forefront. According to NBC, Bynes' conservatorship began "following a dark period of her life fuelled by substance abuse." Speaking in 2022, shortly after the conservatorship was terminated by a judge, Bynes shared that she had been "working hard to improve my health so that I can live and work independently." In a statement, she added: "I will continue to prioritise my well-being in this next chapter."
Bustle has contacted legal representatives of Amanda Bynes for comment.
This article was originally published on