You'll Definitely Recognise The Stars Of Amy Winehouse's Biopic
With filming on Back To Black underway, here's what you need to know.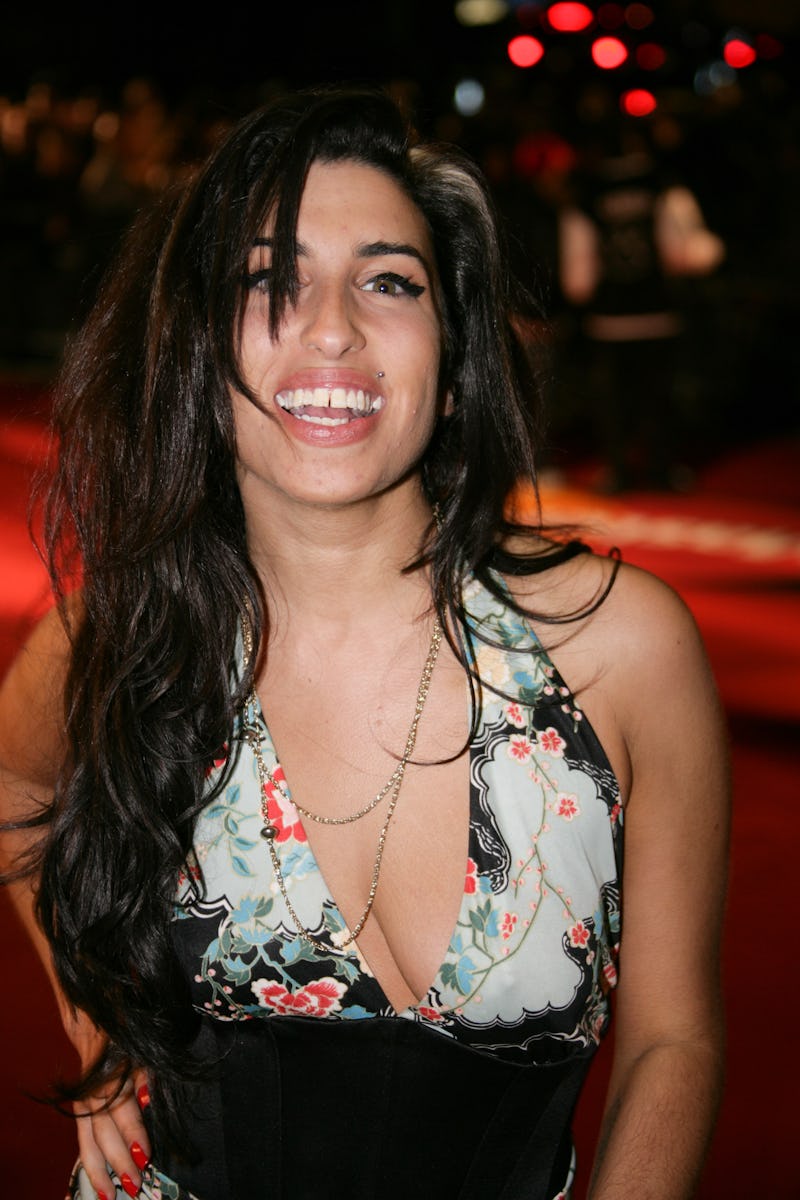 JMEnternational/Hulton Archive/Getty Images
We're truly in the era of celebrity biopics with films such as Bohemian Rhapsody, Elvis, and Rocketman making waves in Hollywood and now Amy Winehouse is set to have her own film too. Following in the footsteps of Rami Malek, Austin Butler, and Taron Egerton, Marisa Abela is set to take on the role of Amy in Back To Black — a film set to honour the late singer's life and named after Winehouse's second album in 2006, which features hits like "Rehab" and "Tears Dry On Their Own." The film focuses on the Queen of Camden who died in 2011, at just 27 years old, from alcohol poisoning. Directed by Sam Taylor-Johnson, Back To Black will star some familiar faces with a strong resemblance to the real-life characters they're portraying on-screen. In Jan. 2023, actors in the biopic were spotted filming outside the famous jazz club, Ronnie Scotts, which was a well-known spot for Winehouse.
But what more can we expect from Back To Black? Find out more about the film below.
Back To Black Plot
Written by award-winning screenwriter Matt Greenhalgh, Back To Black will follow Winehouse's rise to fame as a global superstar, stemming from her roots in North London as a jazz singer. An official synopsis for the film reads: "Back To Black will focus on Amy's extraordinary genius, creativity, and honesty that infused everything she did. A journey that took her from the craziness and colour of '90s Camden High Street to global adoration — and back again, Back To Black crashes through the looking glass of celebrity to watch this journey from behind the mirror, to see what Amy saw, to feel what she felt."
Back To Black Cast
As mentioned, Abela is set to portray the main role of Amy Winehouse in Back To Black, with the actor known for playing the role of Yasmin in BBC's Industry. Playing Winehouse's father, Mitch, is Eddie Marsan (The Thief, His Wife And The Canoe) and IMDb lists one other cast member to appear in the film — Ryan O'Doherty, who plays Chris Taylor, Winehouse's former partner.
In a tribute to Winehouse, Abela took to Instagram to share several pictures of Winehouse and the announcement of the film. In the caption, the actor wrote: "And for London. This is for London. 'Cause Camden Town ain't burnin down. I love you, Amy."
Back To Black Trailer & Release Date
With filming still underway, there's no confirmed release date (or trailer) for Back To Black just yet, however, we'll be sure to update as and when more info becomes available.