A New Amy Winehouse Documentary Is Coming To The BBC
Amy Winehouse: 10 Years On promises an "intimate" and "celebratory" look at her life.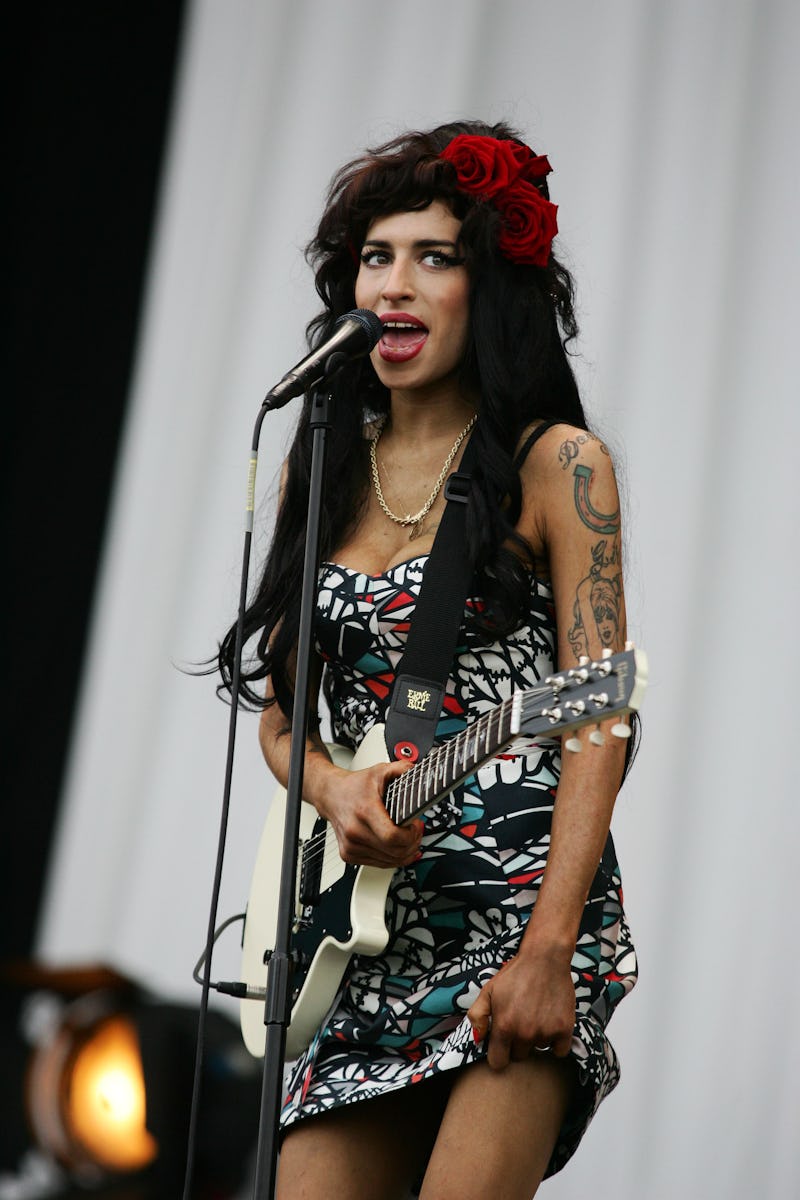 James Mccauley/Shutterstock
It's been close to a decade since the world was shaken by the tragic death of singer and songwriter, Amy Winehouse. The Back To Black hitmaker passed away from alcohol poisoning at 27 years old, leaving a huge musical legacy. To mark the anniversary, BBC One is to look back at the Grammy-winner's extraordinary life with a brand new documentary, Amy Winehouse: 10 Years On. The one-off film promises a "celebratory" and "intimate" portrayal of one of the "brightest musical talents the UK has ever seen."
Amy Winehouse's story will be "primarily" told through her mother Janis, who is suffering from Multiple Sclerosis. Per BBC, the condition threatens to strip her of her memories of Amy and is "a large part of her motivation to make this timely and personal documentary."
"I don't feel the world knew the true Amy, the one that I brought up, and I'm looking forward to the opportunity to offer an understanding of her roots and a deeper insight into the real Amy," said Janis, via a statement.
The documentary will air never-seen-before footage of the singer from her family's archives, as well as interviews from Amy's closest friends. Featuring clips from the BBC archives, viewers can also anticipate "rare" and "unheard" performances from Amy's Winehouse's celebrated career.
While the film will be a celebration of the Valerie singer's musical talents, Amy Winehouse: 10 Years On will also offer a "reinterpretation" of the singer's personal life and the circumstances that lead to her untimely death.
In a statement, commissioning editors Max Gogarty and Rachel Davies said:
"'Amy Winehouse: 10 Years On' promises to be a celebratory and intimate portrayal of one of the brightest musical talents the UK has ever seen.
"Whilst being a celebration of her musical genius and featuring rare and unheard performances, it will also offer a reinterpretation of the prevailing narrative around her rise and fall, told by those closest to her."
The new film comes six years after the Academy Award-winning film Amy, made by director Asif Kapadia, which was deemed "tainted" by Amy's father, Mitch.
The upcoming film will form part of the BBC's special programs remembering the singer, including a documentary on BBC Radio 2, which will examine Amy's influence on the next generation of singers.