Twitter Is Overjoyed By Angela Bassett's Record-Making Oscar Nomination
"Her acceptance speech is about to have me bawling."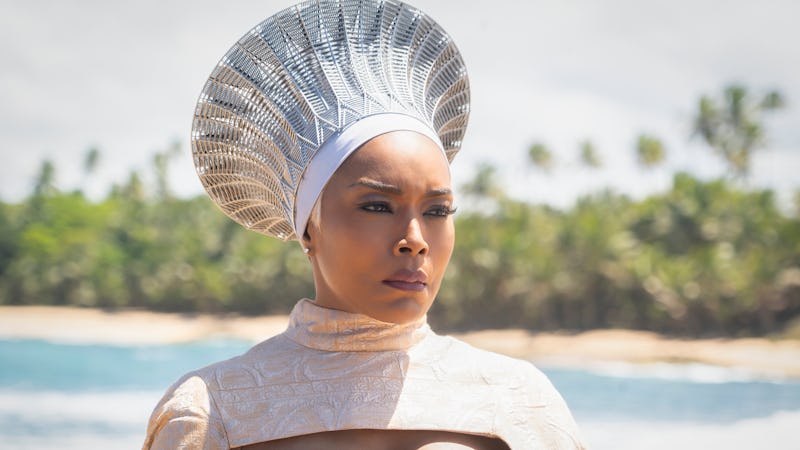 All hail Queen Ramonda, as actor Angela Bassett has been recognised for her brilliant performance in Marvel's Black Panther: Wakanda Forever. She's been nominated in the Actress in a Supporting role category at the 2023 Academy Awards. Trailblazing the way for diversity in Hollywood, this announcement comes less than two weeks after her Golden Globes success, which made the 64-year-old the first actor to win in an acting category for a Marvel film. Now she is making history once again by being the first actor to be nominated for an Oscar for a Marvel film.
If you've yet to see Black Panther: Wakanda Forever, then spoiler alert, but Bassett's character Queen Ramonda played a vital role. She suffered a tragic but honourable death as she died trying to save Ironheart (Dominique Thorne). Understandably, many were moved by her performance. But this Oscar nomination is not a first for Bassett. In 1994, the star was nominated for Lead Actress for her turn in the Tina Turner biopic What's Love Got to Do With It?
Meanwhile, her 2023 nomination comes at a time when anticipation for diversity at the Oscars is still high. In 2016, the social media hashtag #OscarsSoWhite went viral after the award ceremony failed to nominate any Black actors at the awards show. Last year, four Black actors were nominated and this year, the number of Asian acting nominees also reached four, which is the most to be recognised in a single year.
Reacting to the announcement, Bassett said in a statement: "This morning is a little extra special in the Bassett-Vance household... What has drawn me to each of the women I've portrayed throughout my career is their strength, compassion, resilience, and power." And what a powerful performance it is. Below are some of the top memes and tweets responding to Bassett's nomination.