Are Micah & Paul Still Together After Love Is Blind?
Their romance continued after cameras stopped rolling.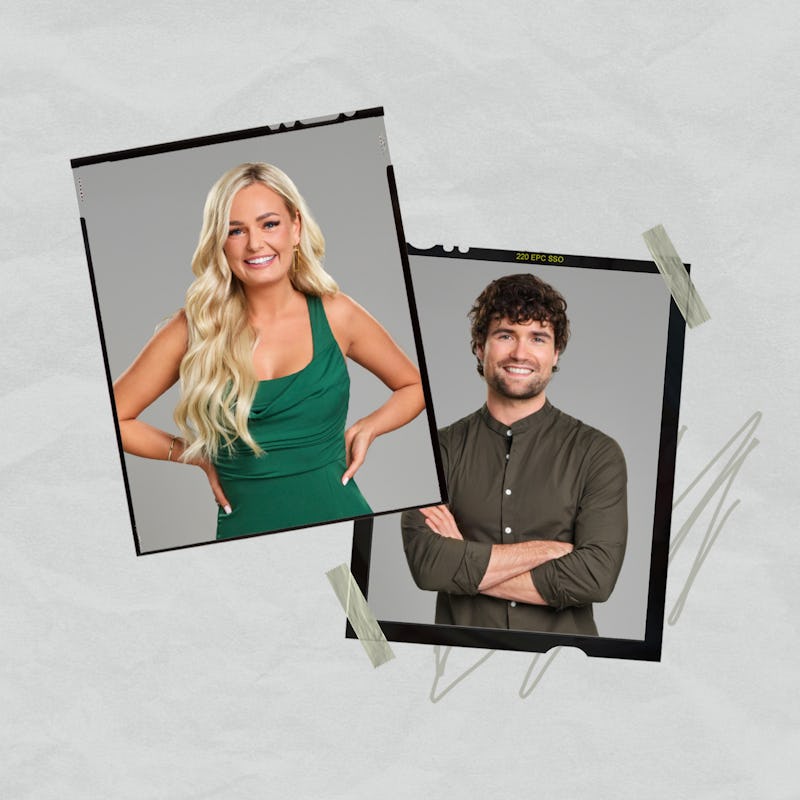 Netflix
Reality TV loves a good old-fashioned love triangle, and that was especially true in the fourth season of Netflix's Love Is Blind. Within the first two episodes, the show established not one but two triangles that involved the same person: 27-year-old marketing manager Micah Lussier. Despite an early connection with former soccer player Kwame Appiah, Micah soon found herself drawn to Paul Peden, an environmental scientist who she felt she had more of a "slow burn" romance with. She eventually left the pods with Paul, but by the end of the season, Micah and Paul were not still together.
To rewind a bit, Paul was initially torn between Micah and Amber Wilder, a flight attendant who he felt had good energy. At the same time, Micah was also convinced that she and Kwame had a future together. Still, Micah accepted Paul's proposal, but the drama only escalated from there. When all the couples met up at the villa in Mexico, Micah confided in Irina Solomonova that when she first saw Paul in person, all she could think was, "not my type," which she said felt "so superficial." Meanwhile, Micah and Kwame also had a lengthy poolside conversation for "closure," which raised both of their partners' eyebrows.
Despite bonding over shared values, Micah and Paul encountered more issues in future episodes. Not only was Paul not on board with Micah's plan for them to live between Arizona and Seattle, her best friend Shelby was not on board with their relationship either. When their wedding day arrived, Micah gave Paul the opportunity to answer first, and he revealed his decision not to get married. "I love you, but I don't think that we can choose each other right now," he told her. "I think that we're not there."
Because Love Is Blind filmed around May 2022, nearly a year had passed when the show premiered. Micah told Bustle in March that she temporarily relocated to Scottsdale, Arizona after filming but had since returned to Seattle — leaving the door open to possibly rekindle her romance with Paul. "I think there's just a lot of growing to do, that we both need to put in the work," she said. "We both are kind of in different places in our lives. ... But I'm back in Seattle now, so things are kind of TBD."
Paul seemed to be open to the idea, too. "I do think that it would take some time to get back to that point where we were at," he added in a separate interview. "But, yeah, there's an openness there."
Regardless, after Love Is Blind premiered on March 24, Paul supported Micah when she faced backlash for her and fellow cast member Irina Solomonova's onscreen "mean girl" behavior. Micah reposted one of his Instagram Stories on March 26, reminding viewers that they're "real people" and that "threats, insults, bigotry, and just vile comments are entirely inappropriate." Micah also added red hearts to the post, so it seemed they were at least on good terms.
At the planned-to-be-live Love Is Blind reunion on April 16, Micah and Paul revealed that they briefly dated after their failed wedding. But following Micah's temporary move back to Arizona, they called it quits again after Paul made a weekend visit. Despite having just shared their "openness" to giving the relationship another chance weeks earlier, their tense back-and-forth at the reunion made it seem that the door could be closing more quickly than they might have thought. Anything is possible, though.
This article was originally published on