The Biggest Revelations From Ariana Madix's Call Her Daddy Interview
The Vanderpump Rules star shared more shocking details about the "Scandoval" affair.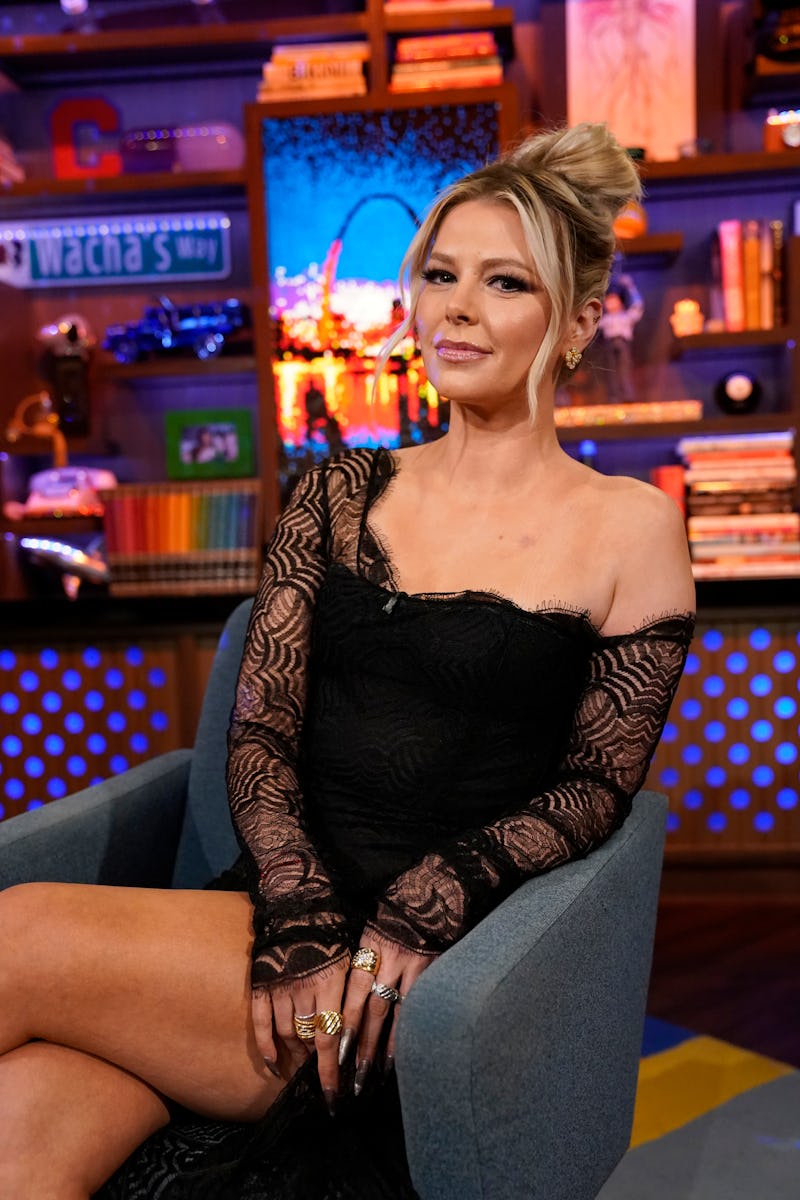 Ralph Bavaro/BRAVO via Getty Images
"Unless you've been living under a rock," as Call Her Daddy podcast host Alex Cooper puts it, then you're likely aware of the Vanderpump Rules "Scandoval" drama that broke in March when it emerged that stars Tom Sandoval and Ariana Madix had split after nine years of dating after he cheated with their co-star Raquel Leviss. The drama leading up to the cheating scandal and subsequent fallout has since played out in the show's dramatic 10th season, and with the show's much-anticipated reunion upon us, Madix has shared more shocking details of the Scandoval affair in a new interview.
Appearing on the Call Her Daddy podcast on May 23, Ariana sat down with host Cooper to divulge further details of Tom and Raquel's months-long affair. What was perhaps the most surprising detail to emerge from the pair's two-hour sit-down arrived when Ariana claimed that Tom and Raquel had slept together while she was in the next room.
"They had sex in my guest room while I was sleeping in my own bed that he and I went to bed in together and then he left the bed and went to the guest room and f***** her," Ariana claimed.
Meanwhile, when asked about the state of their relationship prior to the Scandoval drama, Ariana revealed that she felt her now ex-boyfriend had been choosing "random nights out" over her. "He would want to be at [Tom] Schwartz's for no reason," Ariana continued, prompting Cooper to respondm "Well, now you know why."
When asked by the Call Her Daddy host if she had perhaps "turned a blind eye" to Tom and Raquel's behavior before the affair came to light, Ariana promptly replied "yes," alleging that Tom had previously paid for several of Raquel's flights using friends' credit cards.
Later in the podcast, Ariana also disclosed that she and Tom had been attending "couple's therapy" before the cheating scandal broke and their relationship "got so much better."
Ultimately, their joint therapy didn't have the desired effect, and when reflecting on why she gave Tom's distant behavior a free pass for as long as she did, Ariana explained: "Growing up I had a dad that didn't come home after work and stuff … going back and looking at it, a lot of times I did those things because I wanted people to be like, 'I'll be there.' So, I thought, like, if I could be the perfect girlfriend they'll come home, they'll want to be around me, and I'll be enough."
This article was originally published on